Post contains Amazon affiliate links.
I can't believe I missed July's Thankful Thursday! Linking up with Charlene every month helps me focus on gratitude, which all of us should do on a regular basis anyway.
This month I'm thankful for all the media I have available to me. Specifically, I'm thankful for good books and bad TV!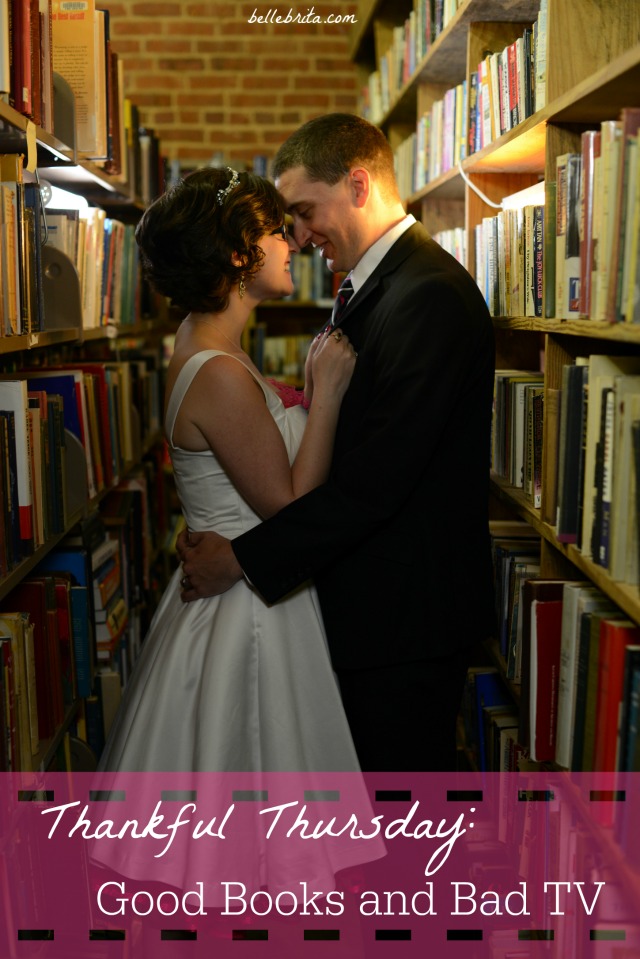 Good Books
After rereading the Harry Potter series earlier this summer, I've really fallen into a fantasy fiction kick.
I first discovered Melissa Olson's books last summer. It's been awhile since I last bought any of her ebooks, but luckily Amazon sent me a reminder this summer of her latest! I like her books enough that I just went ahead and bought all of her novels and novellas.
Olson has two book series in the same urban fantasy universe, Boundary Magic and Scarlett Bernard. Occasionally minor characters from one series will play a supporting role in the other series. The protagonists of both series meet in the novella Malediction.
I seriously love Olson's books. In her Old World universe, werewolves, vampires, and witches all exist. A very few select humans know about them. Otherwise, humans who discover the Old World must either die, or try to become a vampire or werewolf.
I love all the rules about magic and magical politics. One day I might write a full review of Olson's work. Until then, I've reread all of Olson's older books this summer, plus read all of her new ones for the first time!
A few days ago I started rereading other great fantasy fiction books by Mette Ivie Harrison. How much did I love her first book?
I initially bought the ebook of The Princess and the Hound when it was one of Amazon's monthly deals for under $3.99. I liked it so much that I immediately ordered all of Harrison's books in paperback or hardcover.
Eventually I need to get around to reading new books… But until then, I'm enjoying my rereads of beloved books!
Bad TV
I do not claim to have the most sophisticated of tastes when it comes to television. But I like what I like, and I'm not ashamed of it.
My friend Leah recently convinced me to try one of the worst shows I've ever loved. H2O: Just Add Water is an Australian children's show that I've obsessively binged on Netflix the last few weeks. The show centers around three teenage girls who become mermaids. They deal with regular teenage stuff like family drama, cute boys, and school, all while trying to keep their mermaid powers a secret.
---
I'm co-hosting Thankful Thursday with Charlene again!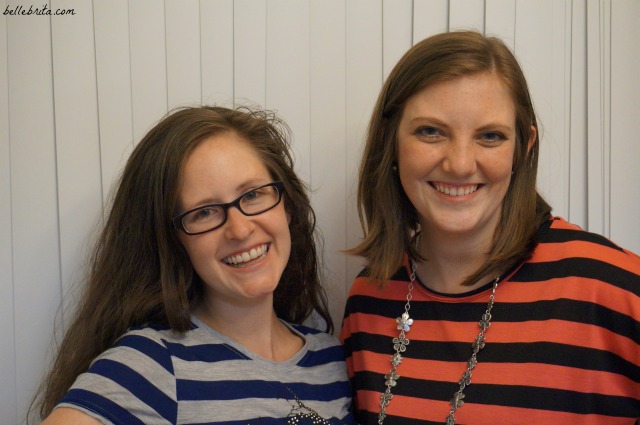 Follow Charlene! Blog //Bloglovin // Twitter // Instagram // Pinterest
Follow me! Twitter // Instagram // Facebook // Pinterest // Tumblr // Google+
---
Good books and bad TV might be a weird topic for Thankful Thursday. I'm okay with that! Sometimes it's important to focus on the little things that bring me happiness, regardless of what they are.
What have you been thankful for recently? Do you have any book or TV recommendations for me? I'd love to hear your thoughts!