As part of Friday's The F-Word, I'm accepting guest posts on feminism! Today's contribution comes from Paula, a freelance writer. Paula is a young mother to one daughter. She enjoys reading, writing, and maintaining a healthy lifestyle. She always keeps herself busy with challenging tasks and really enjoys conducting research in order to provide readers with fascinating articles. Follow her on Twitter!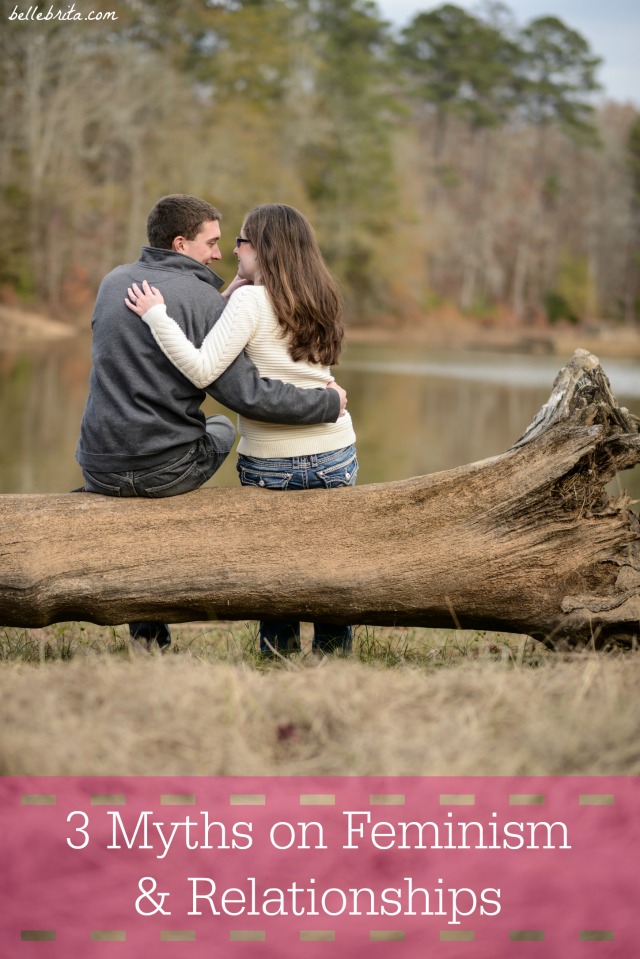 ---
What is your take on feminism? Do you know the basics of feminism? Furthermore, do you understand how feminist beliefs can potentially affect a romantic relationship?
First, let's look at the actual definition of feminism.
Feminism is defined as – "the advocacy of women's rights on the grounds of the equality of the sexes."
What does that mean?
Basically that feminism is based on the belief that men and women should be equal.
How does that affect a relationship?
Well, there are many myths surrounding feminism and relationships. If you are a feminist yourself, you do not want to perpetuate these myths. They could damage your social life, as well as any relationships you form in the future.
On the flip side, if you're a man who doesn't identify as a feminist, but you're embarking upon a relationship with a feminist woman – you should understand that the following areas are, in fact, just myths.
The main three myths we are going to address are:
1. Feminist women basically hate all men
2. Feminists become offended or suspicious of polite behaviour or romantic gestures
3. A feminist woman doesn't believe in marriage
These three statements are complete and utter myths, and in no way true. Of course, there are feminist women out there who hate men, or who strongly react to politeness, or don't want to get married at any stage. But a few individual feminists do not define the entire movement.
The truth of the matter is that a feminist simply wants to be treated equal in all parts of her life, not that she hates men! Feminists aren't man-haters; they are women who believe in their worth and believe they should be treated the same as any man out there.
Secondly, not all feminists are offended when a significant other holds a door open for her, or when her date wants to pay for dinner. However, feminists generally oppose gender-biased chivalry. They advocate for more politeness to everyone, from everyone. Such polite behaviour is the personal matter of each individual. Your feminist date might thank you for holding open the door or buying dinner, but don't be surprised if she returns the kind gesture!
Finally, we talked about marriage. Yes, there are some women who don't believe in marriage, but this is certainly not a foundation of feminism, purely a personal choice. The truth is that a woman who decides to marry a man and create a family can still have feminist views. Marriage certainly doesn't have any impact on her point of view or beliefs.
So, with these myths busted, you can rest in the certainty that feminism can certainly coincide with relationships. The only thing that all feminists have in common is that all of them are committed to achieve social, economic and political equality of race and sex. They usually face stereotypes, such as 'feminists hate men,' 'feminists don't believe in marriage,' 'feminists are unattractive and angry,' or 'all feminists are career women.' However, these are myths and misconceptions that can easily deceive you.
As you see, there are a lot of myths surrounding feminism and relationships. You need to define for yourself the truth to overcome the common stereotypes. The best way is to ask yourself: What do you truly expect from a relationship? What do you value in connecting with others? What kind of a relationship are you looking for? The answers to these simple questions will help you find the truth about common feminism myths.
---
If you want to write a guest post for Friday's The F-Word, please contact me!