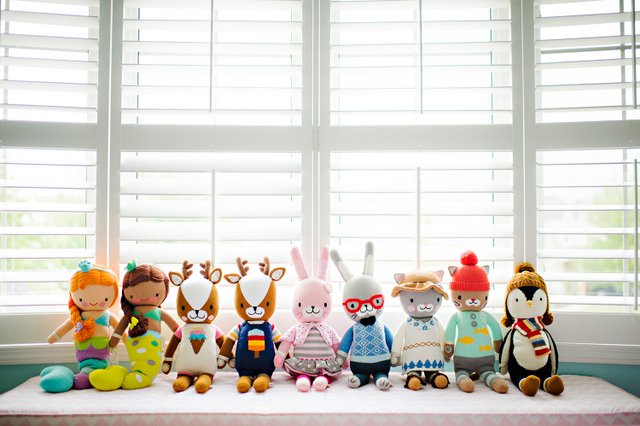 This is a sponsored post through Brandbacker. All opinions are my own. 
My husband and I don't have kids. We don't even have "fur babies." But we do have stuffed animals.
We love our stuffed animals. They are way better than pets in my humble opinion, probably because I'm allergic to most pets.
Dan and I both brought a few beloved stuffed animals into our relationship. Their names are: Gabby, Moose, Rachel, Friday, Bear, Miracle.
Can you guess which two animals Dan named?
I used to think that growing up meant I had to stop doing certain things. Growing up looked like not cuddling with my parents, and not watching Disney shows, and not having birthday parties, and not sleeping with stuffed animals.
Then I went to college with Gabby and Rachel where I met friends who loved Disney as much as I do.
Then I met a man who likes to eat candy and play video games and cuddle with the people he loves.
I remember asking Dan before we lived together if we would need to pack away our stuffed animals when we got married. We were snuggled up in bed at the time. He pulled slightly away from me while grabbing his childhood teddy bear closer and said, "You don't think that you can replace Bear, do you?"
Today, some of my most bittersweet memories are of cuddling with my mom before she died. Hospice provided a hospital bed for my mom to use at home, but hospital beds are singles. I was the only one small enough to squeeze next to my mom on the bed. A few times my sweet dying mother asked if she borrow Gabby for the night.
You're never too old for stuffed animals.
Which is I not-so-secretly want to buy the entire cuddle+kind collection for myself. Their hand-knit dolls are just so cuddly! Who wouldn't want their own mermaid, or bunny, or cat, or deer, or penguin to snuggle at night?
Last year when I blogged about cuddle+kind, a wonderful new toy company trying to alleviate world hunger, they were raising money to start their business. With your help, they exceeded their fundraising goals and launched their full website.
In less than four months, from just September 15 to December 31, 2015, cuddle+kind provided 189,083 meals for the hungry. In addition, cuddle+kind employs over 100 artisans in Peru who hand-knit the dolls for fair wages.
Now they are releasing their nine original hand-knit dolls in 13-inch miniature versions! Best of all, the purchase of each small doll still provides 10 meals, just like the regular-sized dolls.
I'm so happy that cuddle+kind has found success and expanded their line. Their story certainly resonates with me!
While I probably won't actually buy myself nine new dolls, cuddle+kind dolls are on the top of my gift list for my friends' children. At 28, many of my friends are already on their second child! Both the regular-sized dolls and the new 13-inch dolls are wonderful presents for kids of all ages, including babies.
If you are child-free and don't have any upcoming baby showers, check out the cuddle+kind inspirational prints. I received one as a thank you for my blog post in the fall.
I've always been fond of this particular idea. Being kind doesn't need to take great effort. The smallest actions, like smiling at people, or holding a door open, can make the greatest difference.
Jen and Derek Woodgate, founders of cuddle+kind, have taken this philosophy and applied it to their business model.
One of the reasons we started cuddle+kind was to set a good example for our children. It's one thing to tell them they can achieve anything if they follow their hearts, but it's another to show them! It was also important to us to demonstrate to them that kindness can and should always be a part of who you are, especially at work.

We believe in the power of business to help others and that it's possible to build both a fulfilling and rewarding career by trying to make the world a better place. cuddle+kind provides an opportunity for our children to see first-hand how they can help others and how each of us can make a difference.
Read more about why cuddle+kind works to alleviate hunger and how they provide meals around the world. You can also keep up with cuddle+kind on Facebook and on Instagram.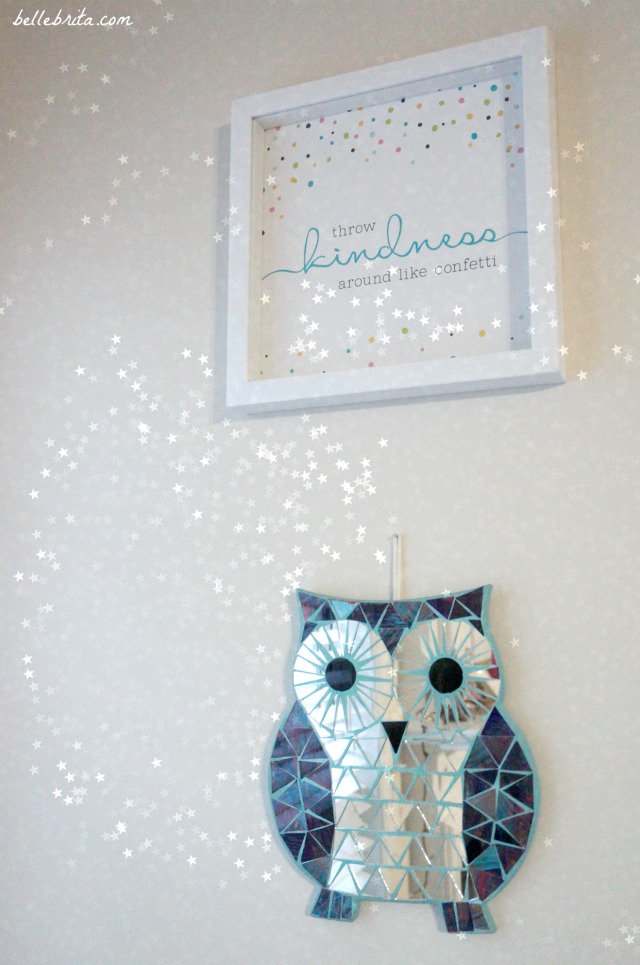 ---
How do you spread kindness in your life?