Considering how hot and humid both Georgia and South Carolina get in the summer, it's amazing how much I still love this time of year. Maybe it's because my birthday is in June!
I know it's not summer on the calendar yet, but summer in the South starts in May and lasts through September. I'm thankful for the early signs of summer!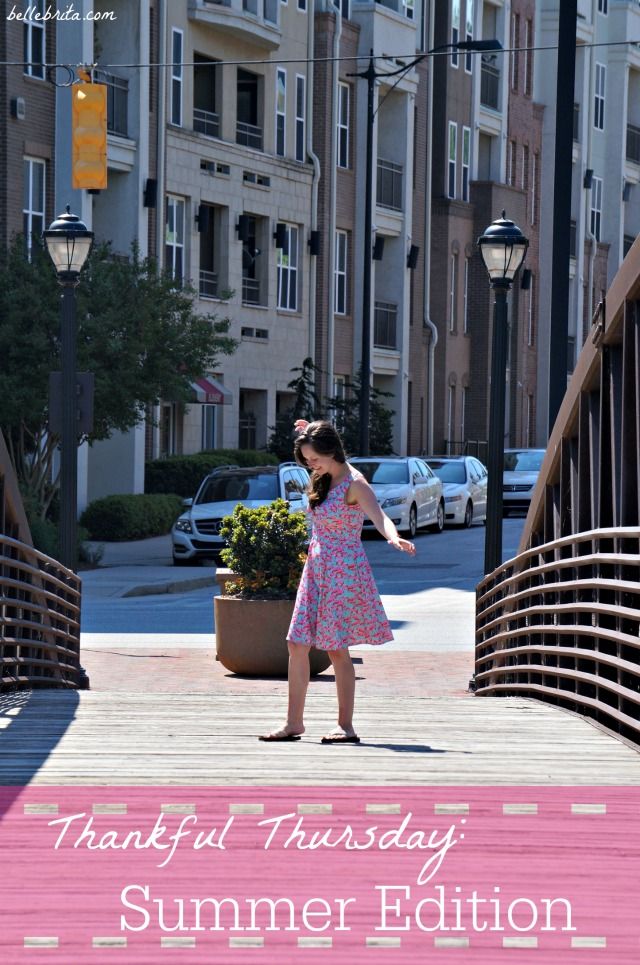 I'm thankful for the basil growing in my container garden. Last year I couldn't keep a close eye on it since I temporarily moved back home to help with my mom. I didn't stop it from flowering at the very beginning, which meant I spent the rest of the summer and early fall pinching off blooms. Now I check it daily for the first sign of blooms. We've already cooked with fresh basil once!
I'm thankful for last year's Easter lily that is so tall and so green! It hasn't flowered yet, but the buds are big and strong. I wrote this post a few days ago, but had to update yesterday. One bud has opened! Obviously not all the way yet, but it opened yesterday!!!! Last Easter when I planted it, I read online that Easter lilies tend to flower in July when planted outside. I can't wait for that to happen, but I am enjoying the pretty green plant for now.
I'm thankful for the end of pollen season! I can't really enjoy spring too much due to my allergies. But the beginning of summer brings the end of pollen season.
I'm thankful for access to two pools and a lake. Our neighborhood has a pool. Granted, I haven't used it yet, but it's right across the street from our townhouse. My dad also has a pool, and I plan on spending a solid week in June visiting the pool my dad. Dan and I have a good friend with a boat who regularly invites us to hang out with him at Lake Lanier.
I'm thankful it's almost my birthday month! Yes, I spend all of June celebrating my birthday.
---
I'm linking up with Charlene for Thankful Thursday! Go to her blog to see other blog posts on gratitude from this month.
What have you been thankful for lately?