Post contains Amazon affiliate links
Confession: It took me an embarrassingly long time to realize that "Netflix and chill" was a euphemism for sex. And if I understand it correctly, "Netflix and chill" really refers to a booty call more than sex within a committed relationship.
Personally, Dan and I are more into "Netflix and cuddle," but then again, we're married. We don't need a pretext to have sex, nor do we need a euphemism to defend spending time together.
I mean… we're married. We live together. Dinner and Netflix is our nightly routine. "Chill" might not be nightly, but it's fairly often as well.
But have we fallen into a rut?
Do we need to have more date nights? Play more board games? Go out more on the weekend?
Eh…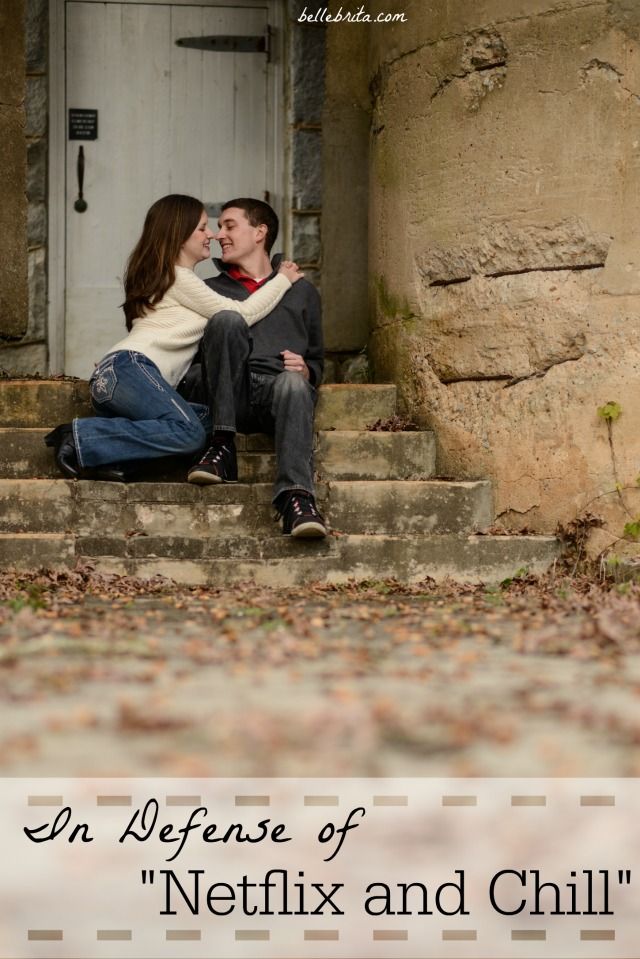 I know it's trendy to criticize technology and how disconnected we all are from each other. How many blog posts have I pinned on at-home date nights other than Netflix?
But the truth is, I love Netflix.
Right now, Dan and I are watching Star Trek: Enterprise, House, and Animaniacs. Previously, we went through all the other Star Trek series, Frasier, and That 70s Show.
And we LOVE talking about them. We could easily spend hours discussing Trekkie stuff–and we often do. Our shows spark discussion and debate.
Dan says that Netflix is cheaper than going to the movies, and you get your own snacks! (You shouldn't be surprised by this short answer if you read Site Prep with Dan each month).
This past weekend, our snuggly version of "Netflix and chill" was the surprising boost I needed to get out of my low spirits. I've been feeling really down for the last week. I've felt lethargic, I've tired easily, and I've just been unmotivated to do anything. But hunkering down with Dan for a few hours of Netflix gave me permission to do nothing without feeling guilt about it, which in turn freed me to want to do something productive afterward.
It's good to be intentional about our time.
It's good to have screen-free quality time together.
But I'm so over this weird shaming or guilty attitude we sometimes get about doing something we enjoy.
I love Netflix.
Dan loves Netflix.
Dan and I love each other.
And whaddya know, we love watching Netflix together.
I'm okay with that.
---
What's your "guilty pleasure," and have you released yourself from feeling guilty about it? Do you also enjoy "Netflix and chill"? Share your thoughts below!
P.S. Sometimes we enjoy "Amazon Instant Video and chill" too!