This is a sponsored post through Brandbacker. All opinions are my own. I received one new skincare product in exchange for my honest DERMA E review.
In Georgia, it's finally chilly enough outside that my husband and I are running the heater. The cold weather hit our former Ohio home about a month ago.
Cold weather means cozy sweaters, hot soup, snowball fights (maybe not in Georgia), and crackling fires. But cold weather also brings cold and flu season, plus long weeks of gray and dreary weather. How can you keep your mind, body, and soul healthy at this time of year?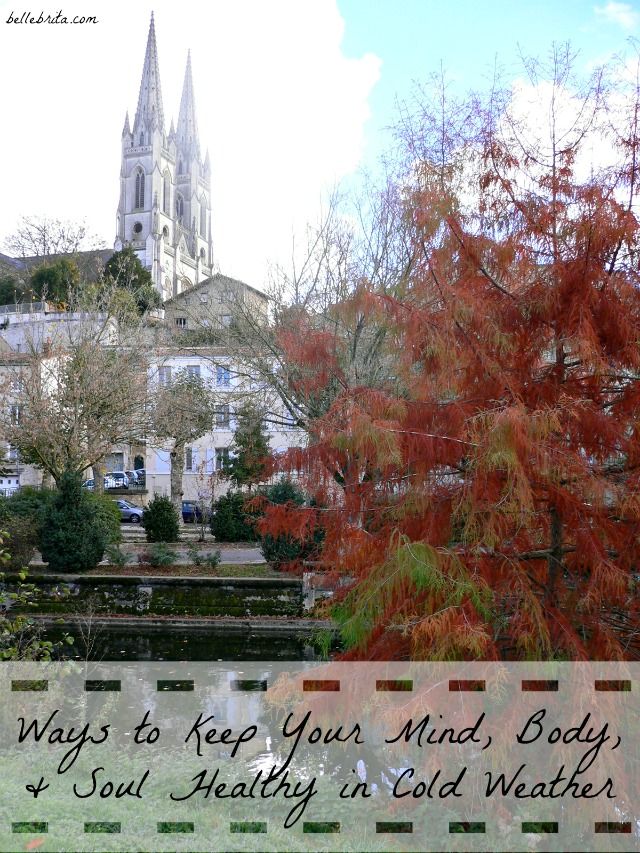 Play Board Games
Cold weather is the perfect time for snuggling with your loved ones and watching Netflix. While the occasional day of snuggles and TV is relaxing, your mind needs stimulation from time to time. Board games are a fun way to occupy your time when it's too cold or rainy to go outside.
Start a Journal
Or a blog. Long dark days are ripe for creative endeavors. Everyone has a writer somewhere deep down. Maybe not a great writer, but practice does make perfect. Start the novel you've always wanted to write. Try your hand at creative writing. Writing regularly is a great way to keep your mind active.
Get a Flu Shot
Is the flu shot perfect? No. Does it protect against every strain of flu? No. But it still increases your chances of 1) not getting the flu and 2) lessening your flu symptoms if you still catch it.
The flu shot is especially important if you're over the age of 50 or if you have a compromised immune system. I take two immunosuppressants, so not only do I need the flu shot, but so does anyone who lives with me. Aka my husband.
Wash Your Hands Regularly
Contrary to common belief, the cold weather itself does not cause cold and flu season. Rather, more people are inside, for longer periods of time, giving each other ample opportunity to pass along germs. Washing your hands often, with soap, for at least 20 seconds, will help you not get sick.
Improve Your Skincare Regimen
If you don't already have a skincare regimen, now is the time to start one. If you already wash and moisturize your face regularly, you might need to change your products for winter. I use a thicker body lotion in cold weather. I already have dry skin, so I need a stronger moisturizer to work against the dry air.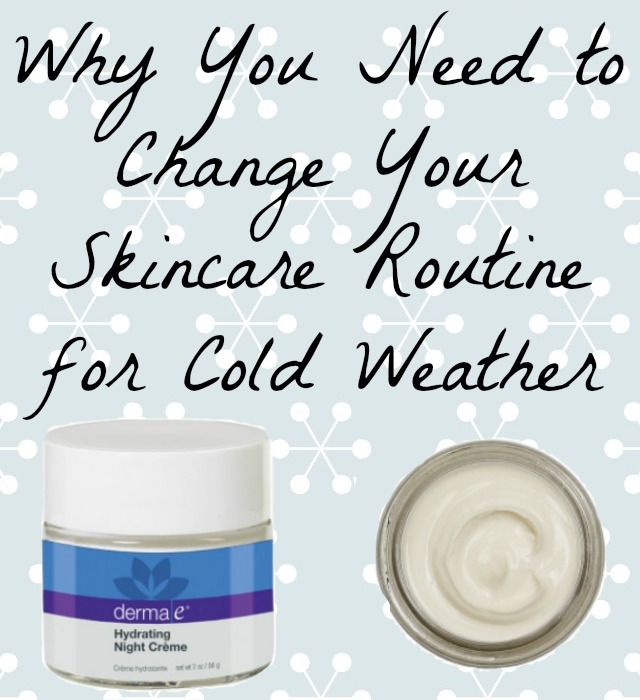 My face needs extra moisture too. I still use DERMA E's Purifying Gel Cleanser to wash my face every day. (While I try to wash it morning and night, sometimes I forget in the morning). I also still use my DERMA E Soothing Oil-Free Moisturizer in the morning. As part of my bedtime routine, however, I've switched to a richer, creamier moisturizer: DERMA E's Hydrating Night Crème with Hyaluronic Acid.
My skin feels so soft and happy. I don't need to use very much of the DERMA E Hydrating Night Crème with Hyaluronic Acid to moisturize my face properly. I grab a small amount with my fingers, dab it all over my face and neck, and gently rub it into my skin using a circular motion.
I'm only 28, so I don't know if the anti-aging effects of my Hydrating Night Crème with Hyaluronic Acid work. I can say that my skin looks and feels healthy.
Like all DERMA E products, their Hydrating Night Crème with Hyaluronic Acid is good for your skin AND for the environment.
100% vegan
cruelty-free
paraben-free
sulfate-free
mineral oil-free
lanolin-free
gluten free
GMO-free
DERMA E at Walgreens
Try something new this fall… DERMA E Natural Skincare. Available at Walgreens. If you want to try this luxurious moisturizer or another derma e product, check out their line at Walgreens. At the moment, Walgreens carries four DERMA E products.
Hydrating Night Crème with Hyaluronic Acid
Hydrating Day Crème with Hyaluronic Acid
Anti-Wrinkle Vitamin A Retinyl Palmitate Crème
Firming DMAE Moisturizer
How do you stay healthy when the weather turns cold? Leave your tips in the comments below!