I could spend hours talking to my husband. As my blog readers, who are not married to Dan, y'all are probably slightly less interested in his thoughts.
But we both still feel the need to share a few of his thoughts! Dan has gratefully answered some questions for The Guys Behind the Blog.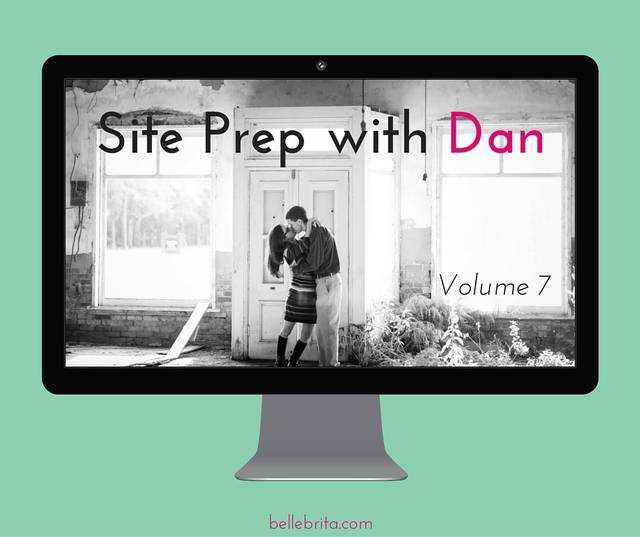 We're headed into fall, which means cooler temps for most of us… are you a warm weather or cold weather kind of guy?
Cold weather… no, no, warm weather.
I actually prefer hot weather, because I don't like shivering and being cold. It's just plain easier to deal with being hot. I initially said I prefer cold weather because it's easier to warm things up than to cool things down.
What's the best Halloween costume you've ever worn?
One year, I went as Dogbert, the Patron Saint of Technology.
I don't think anyone got it, but I'm sure Scott Adams approves.
What's your favorite Halloween candy?
My answer was Skittles, until they ruined them with the disgusting green apple. Barring that, my answer is the same as last month, Three Musketeers Mint.
What are your favorite parts of fall?
I guess there's not really much I enjoy about fall except maybe the leaves changing colors.
I mean, let's face it. Fall is the worst season. You just had summer, a beautiful season filled with beautiful weather and time to enjoy it. Now you just have dreary, dark, rainy weather when you have to wear a coat. At least in the winter, you have snow (for some people), which can be fun.
How do you feel about pumpkin spice lattes?
I don't enjoy lattes in general. I don't enjoy pumpkins in general. I don't enjoy spicy things in general.
So, I would say I don't enjoy pumpkin spice lattes, but I have not actually tried one.
---
I can't believe Dan's favorite Halloween costume was not when we dressed up as Commander Riker and Counselor Troi from Star Trek: The Next Generation.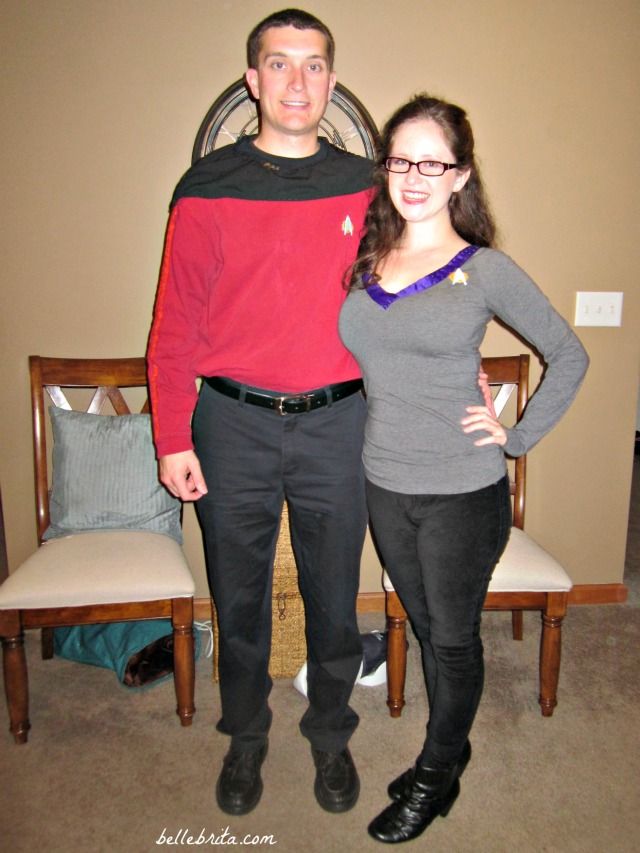 Did you link up with Betsy and Laura Jean for The Guys Behind the Blog?