Disclaimer: Post contains affiliate links.
Confession: I literally only wore this outfit for the pictures. The weather in Montreal was a lesson in extremes. The day when Dan took my pictures was a chilly one. Plus we mostly walked everywhere in Montreal, so I didn't plan on wearing my wedges for sight-seeing. I promise this is an outfit I would normally wear!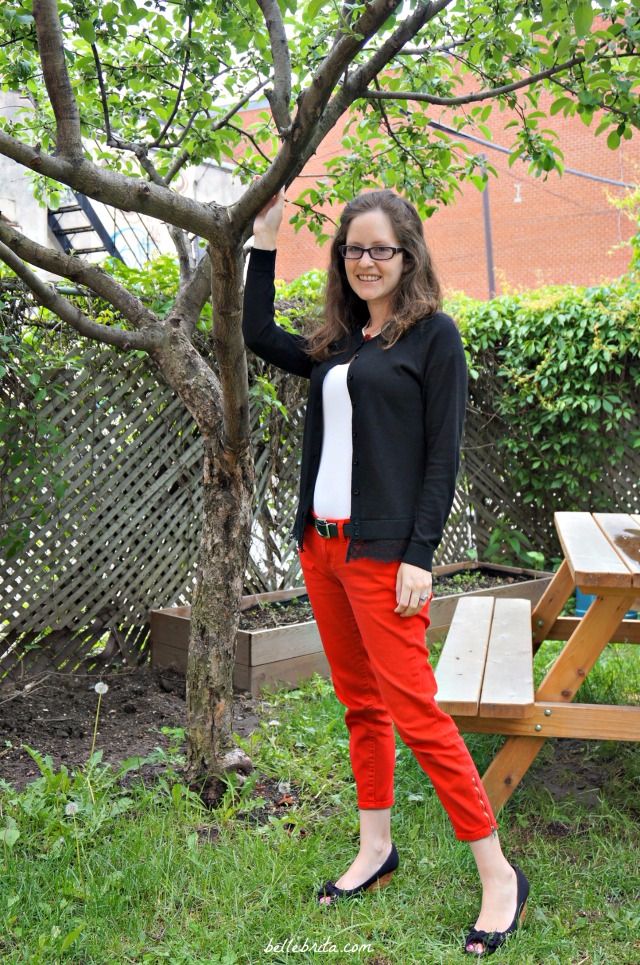 I'm again wearing my basic scoop neck white tee by a.n.a. petites, sold by JCPenney. I love this t-shirt so much that I also own it in black, hot pink, and black & white stripes.
Dan and I have a lot of fun with these fashion shoots. I have no idea what I was trying to do in this photo, but I like my contorted body and smirky grin!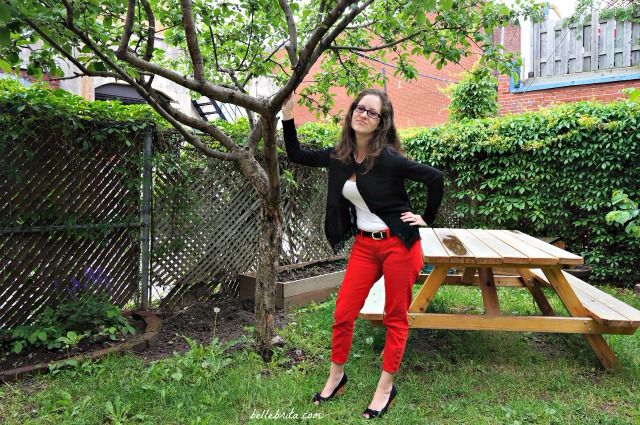 I'm obsessed with these ankle jeans. I own them in hot pink too. They are another wardrobe staple by a.n.a. petites. Back when I worked at JCPenney, I definitely took advantage of my employee discount!
Dan only took one close-up photo of my necklace. It's unflattering, so I'm not sharing it! I bought my red rose pearl necklace at one of the Christmas markets in Paris. The rose is an actual rose preserved. It's definitely one of the best things I bought in Paris!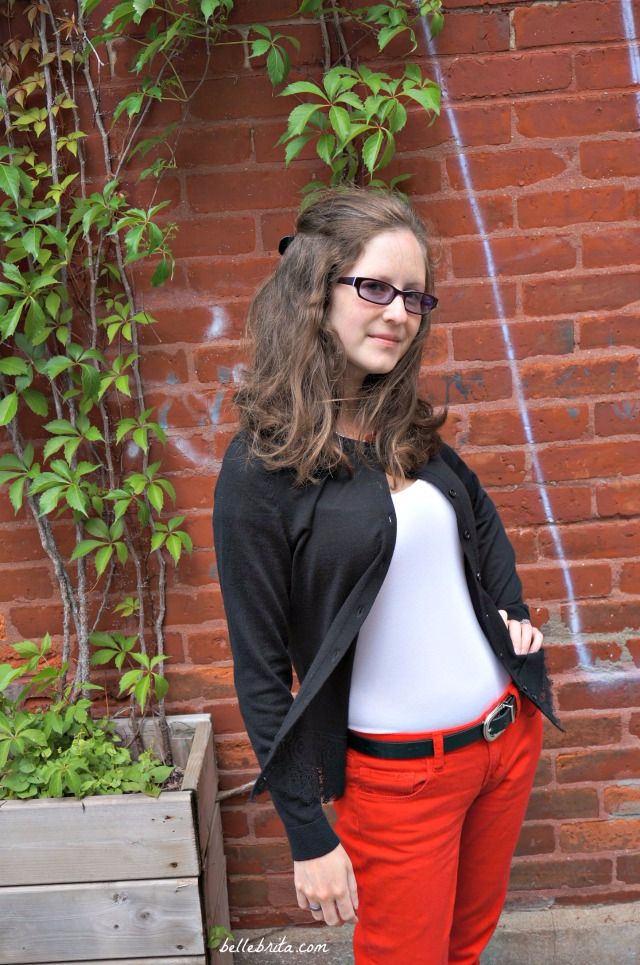 My black cardigan is a wonderful find from The LOFT! I have literally spent YEARS trying to find a petite black cardigan that would fit both my shoulders and my boobs. This beautiful lace-trimmed cardigan is the black cardigan of my dreams. While I'm wearing it mostly unbuttoned here, I can wear it completely buttoned up with no awkward gaping.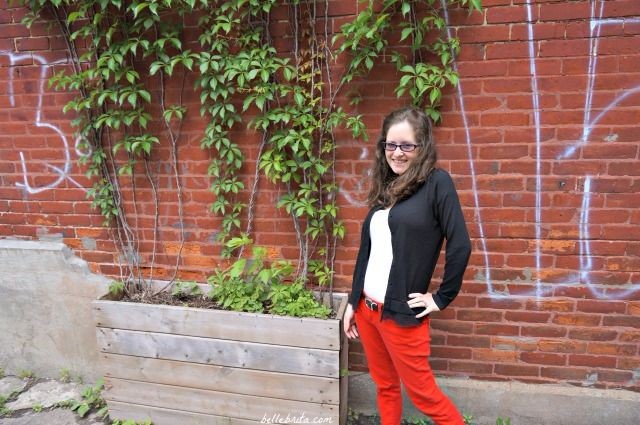 ---
My white t-shirt and my black cardigan are two of my wardrobe staples! What clothing pieces can you not live without? What do you find yourself wearing over and over and over again? Share your fashion tips in the comments!