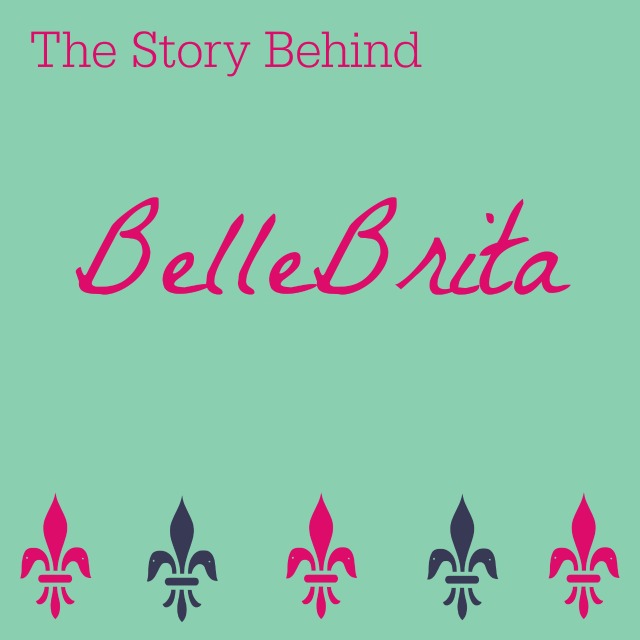 Belle Brita first showed up on the Internet in 2009, when I signed up for Twitter and Tumblr at the request of my best friend and tea twin Sally. I chose @belle_brita as my handle. Belle is French for beautiful, and I'm quite fond of alliteration.
When I was ready to buy a custom domain name to start an eventual blog, I knew bellebrita.com was the only choice. While I would love to have my name as my domain, britalong.com was taken by an attorney years ago.
But when I first started blogging last July, the title of my blog was Bonjour, Y'all. I liked it because it reflected my love of France and my southern roots. Domain names and blog titles don't have to be identical. It worked.
Except that it didn't. If I've learned one thing while freelancing with Cynexis Media, it's that branding is largely how your audience feels about your brand. So when I noticed other bloggers calling my blog Belle Brita, I knew I needed to follow their lead.
I renamed my blog Belle Brita, and I haven't looked back.
Since my blog is about my life, I like having a blog title with my name in it. I like the dual reference to France (belle as beautiful) and the South (southern belle).
I now have everything online under the name Belle Brita, which started with Sally's suggestion I sign up for Twitter and Tumblr. Funny enough, she actually calls me the opposite–I'm Brita Belle to her! She's the only one who calls me that, and I love it.
I'm linking up with Kiki from In Its Time for The Circle! She asked all of us to share our blog name stories. What's the story behind your blog name?