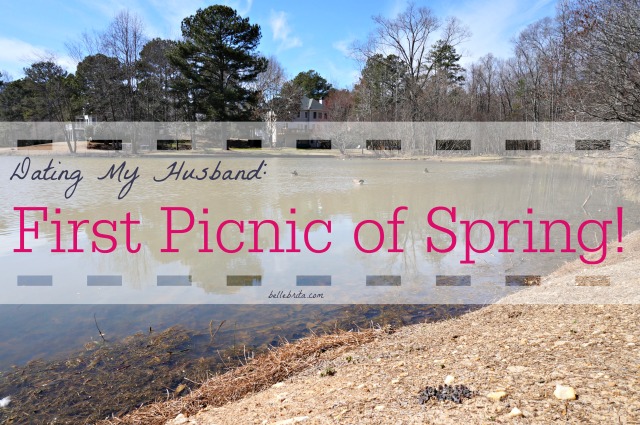 After five weeks of a long-distance marriage, Dan and I are both thrilled to be together in Georgia. While we would be happy to be together anywhere, this weekend we took advantage of the early springtime weather! Sunday we had our first picnic together since last summer.
Our temporary lodging is in a beautiful network of connected neighborhoods, with several ponds and gazebos. One pond has a gazebo, several bench-swings, several picnic tables, and even a small parking lot for convenience. It was the perfect spot for our first picnic this spring.
When Dan was unemployed, we became experts at making our own food and not going out to eat. We're doing our best to continue with these habits even though it's no longer a financial necessity. For our picnic lunch, we made sandwiches and ate them with pretzel sticks, baby carrots, and drinks.
https://instagram.com/p/z-kcfIroyZ/?modal=true
As usual, Dan and I overestimated how much we could both eat. Dan finished half his sandwich and all his carrots, with just a few pretzels. I ate all my sandwich and carrots, with just a few pretzels. I didn't even open my box of Girl Scout cookies for dessert!
Dan also indulged my need for blog photography. The pond was just so beautiful. The day was so perfect. Clearly I needed pictures to share with my loyal blog readers!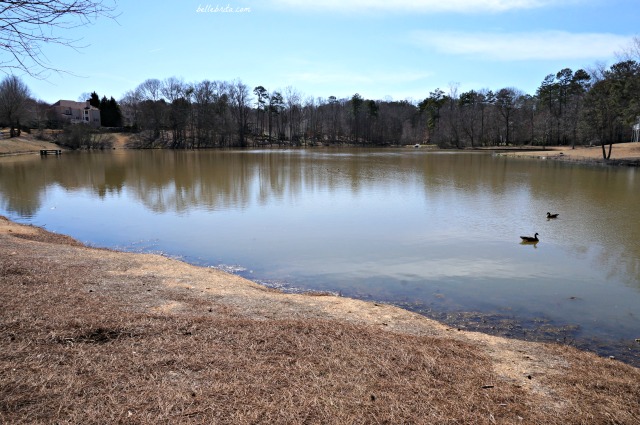 And since I haven't showed off my cute clothes in months–primarily because in Ohio, every outfit is warm layers underneath a warm coat–I asked Dan to snap a few pictures of my outfit.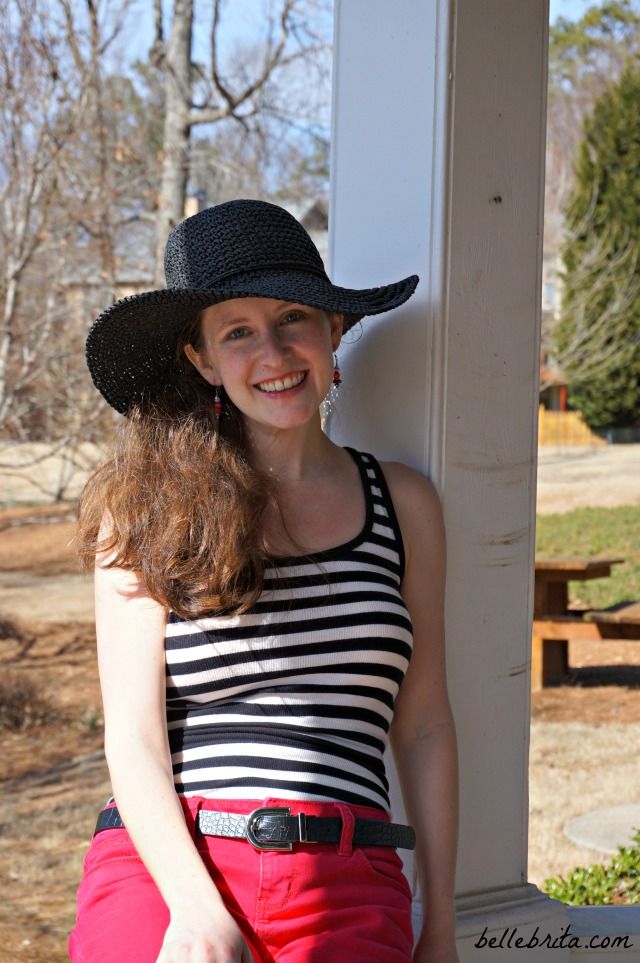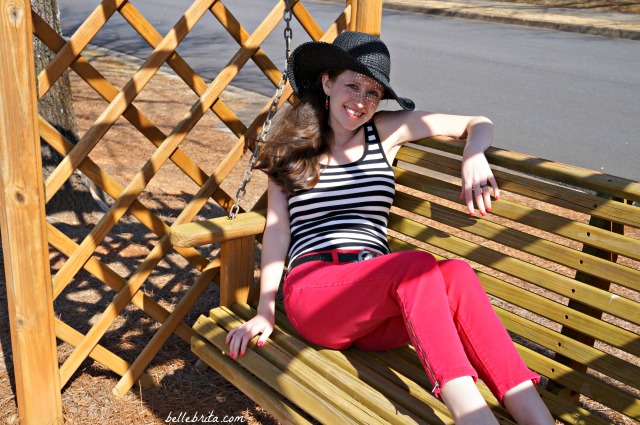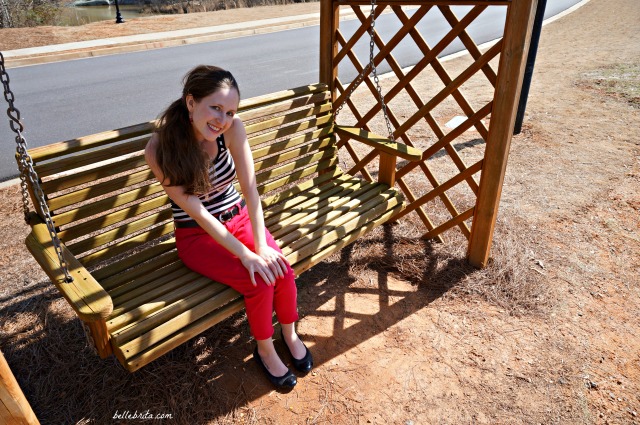 Unfortunately, there was one depressing moment this weekend. While I've known for months that I'm underweight, my diminished size became apparent when I needed to wear a belt with my ankle jeans. I bought these jeans, plus another pair in red, back in the summer of 2013, when I weighed 110 pounds and worked part-time at JCP. They're supposed to fit me snugly, but even with my belt, they felt loose.
Other than that stark reminder that my Crohn's Disease has not improved, Dan and I had a wonderful weekend. While most of the weekend was fairly practical, I'm so glad we took the time to have a late picnic lunch just the two of us.
Dating my husband is definitely something I always want to keep doing. I plan to feature more of our dates on the blog in the future. We already have exciting plans for our anniversary in two weeks!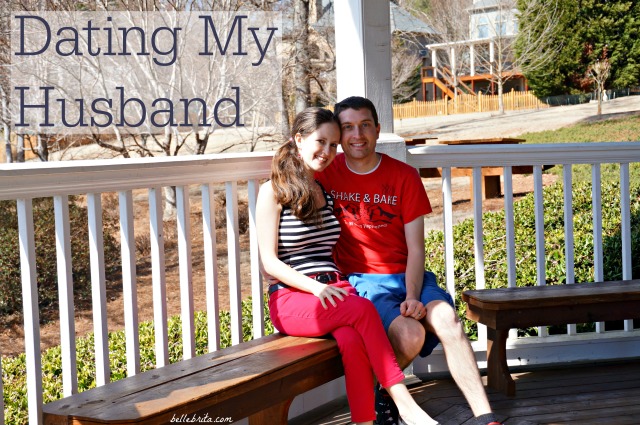 Has spring sprung where you live yet? To my dear friends left in Ohio… when are you visiting us and our beautiful weather here in Georgia?! If one of your goals this year is to date your spouse, how are you prioritizing that in your life? I want to know the answers to all these questions and more! Leave me a comment! And if you're looking for monthly relationship advice, check out my newsletter, life.love.latitude.
Linking up with Trend Spin Linkup – Denim and Project Date Your Husband.