Post contains Amazon affiliate links
For the first time ever, I have created an outfit based on a look I found on Pinterest!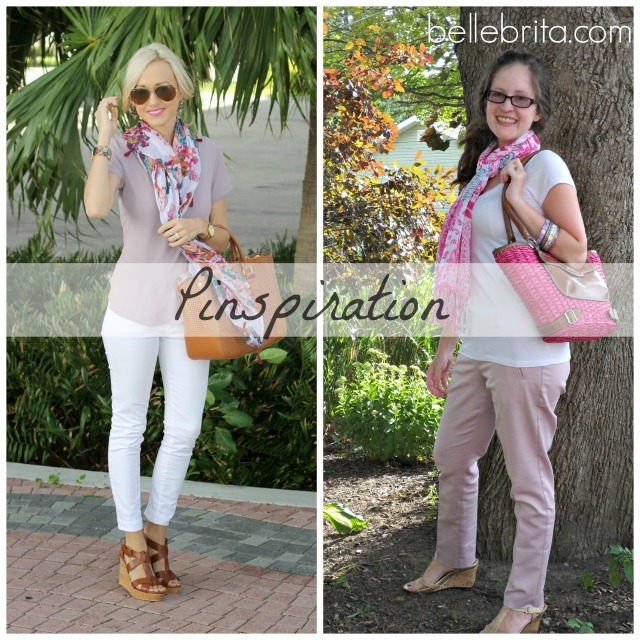 While this outfit is more appropriate for spring, Ohio has many spring-like summer days (and winter-ish spring days, alas). Everything I'm wearing I already owned. As soon as I saw this spring lavender pinspiration, I knew I had to try to recreate it! I bought the lavender slacks last fall on steep clearance at JCP while I was working there, and I never had a chance to wear them.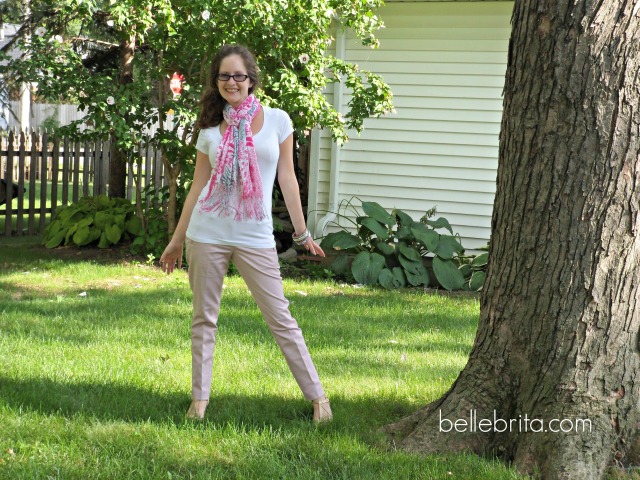 Dan was away for business when I wore this cute outfit. He had gotten out the tripod in anticipation of our trip to Denver, which inspired me to try it for the first time. See how I used it a second time to model my white eyelet dress.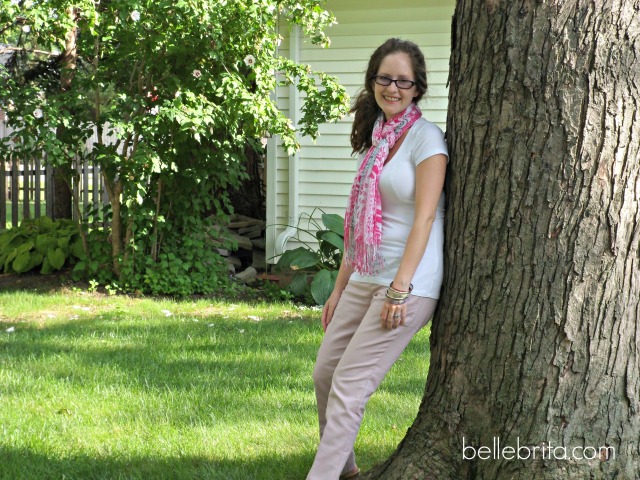 If the white scoop-neck tee looks familiar, that's because I wore its striped twin several weeks ago. I mentioned that I bought this shirt in four colors, right?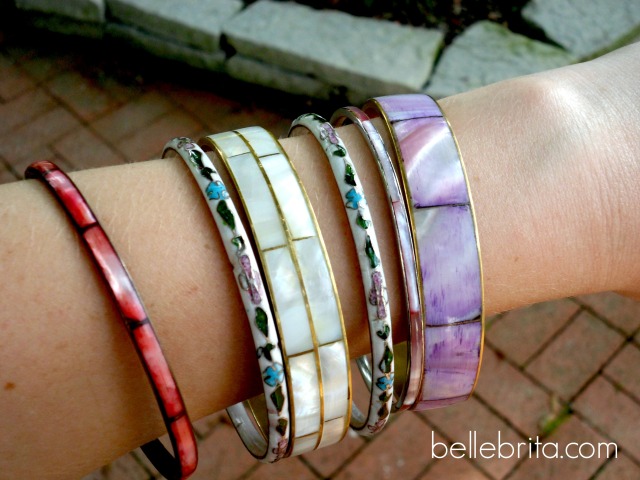 Two of these bracelets I've actually had since I was about 8 or 9. I bought the floral pair at Pier 1, and I thought wearing one on each wrist meant I was SO sophisticated. The others I acquired at some point over the years, probably at a thrift store or yard sale. I have quite the collection of bangle bracelets!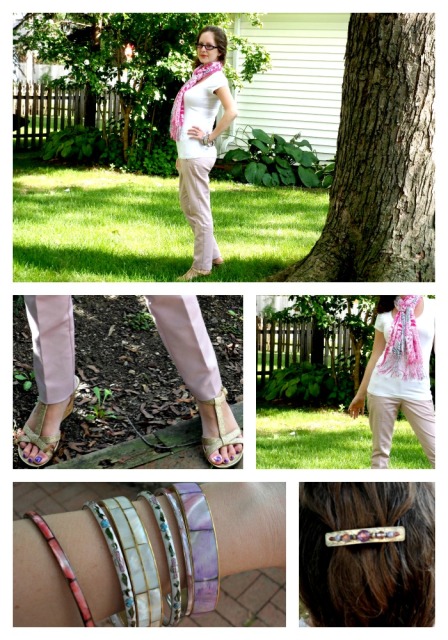 Has Pinterest inspired any of your looks? How do you recreate outfits by fashion bloggers? Leave me a comment!