This is a sponsored post in collaboration with Ana Luisa Jewelry. As always, all opinions are my own. This Ana Luisa jewelry review is based on my firsthand experience wearing jewelry provided to me. 
I have always been a fan of delicate jewelry. I tend to choose simple, well-made pieces over bold or trendy jewelry. My fine jewelry collection includes dainty necklaces, simple earrings, and classic rings. My new pieces from Ana Luisa Jewelry perfectly capture my simple tastes in fine jewelry.
Ana Luisa Jewelry
The designers at Ana Luisa NY want to make a difference in the jewelry industry. As they write on their website:
Ana Luisa was built with a clear objective: to create and deliver designer jewelry at a fair price… We knew we had to shake things up and disrupt the way jewelry is designed, produced and distributed. But we did it.
These designers have previously worked for major fashion brands like Tory Burch and Ralph Lauren. Now admirers of unique jewelry can purchase designer pieces at reasonable prices!
Ana Luisa sells creative pieces in the four main categories of jewelry:
Every single piece of Ana Luisa jewelry is hand-crafted with high-quality materials. Plus Ana Luisa releases only a limited quantity of each style to maintain exclusivity.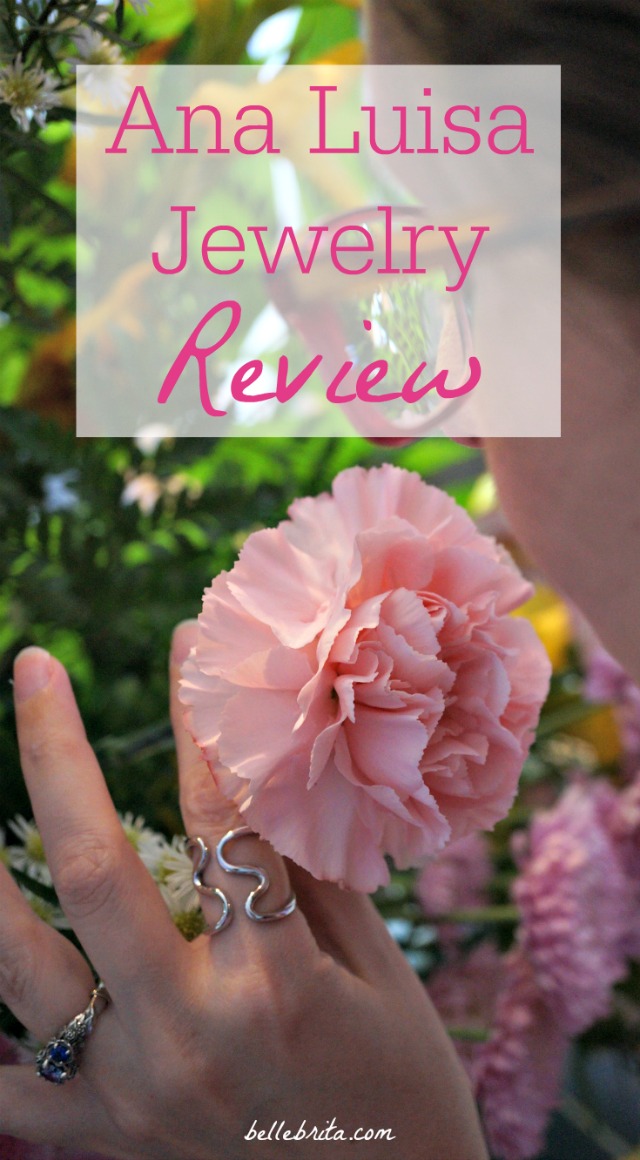 Nickel-Free Jewelry
All Ana Luisa jewelry is nickel-free, even their plated jewelry! I recently discovered that I'm allergic to nickel, so I only buy nickel-free jewelry now.
While I haven't examined the materials of every single ring, bracelet, earring, and necklace on the Ana Luisa website, I have read the descriptions for over a dozen unique pieces of jewelry. The gold-plated jewelry is primarily plated over brass while the silver-plated jewelry is primarily plated over stainless steel.
Ana Luisa also sells some pieces that are solid 14k gold and other pieces that are sterling silver.
In addition to my nickel allergy, I'm also sadly allergic to gold. While Ana Luisa offers a larger selection of gold jewelry than silver jewelry, I still managed to find a funky silver ring and a simple silver necklace.
Ana Luisa sent me the Barbara Cocktail ring and the Edona Pendant necklace to review. I received these about three weeks ago which has given me plenty of time to try them out! (If you're more into earrings and bracelets, be sure to check out the rest of the website).
Barbara Cocktail Ring // Ana Luisa Jewelry Review
The first piece of jewelry I chose from the Ana Luisa website is the Barbara Cocktail ring. I've worn this sterling silver ring almost every day for the last three weeks. I'm obsessed.
A free-flowing seamless sterling silver statement ring with a smooth shape.
That description is apt! This ring is so beautiful and completely different than anything I've ever owned, or even seen. It fits so comfortably on my finger that I forget I'm even wearing it.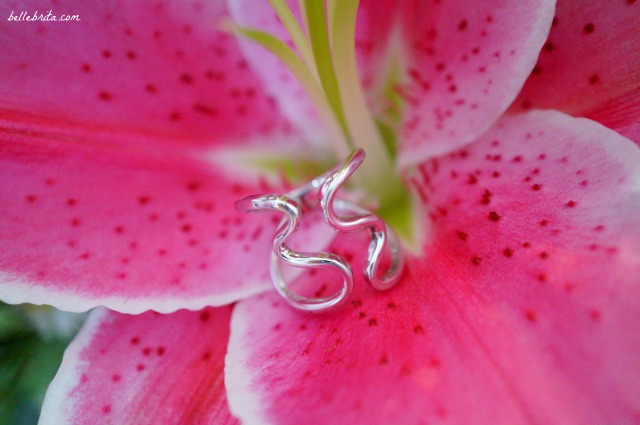 Plus the sterling silver ring coordinates well with my engagement ring. The Barbara Cocktail ring is one that I can wear daily, with any outfit.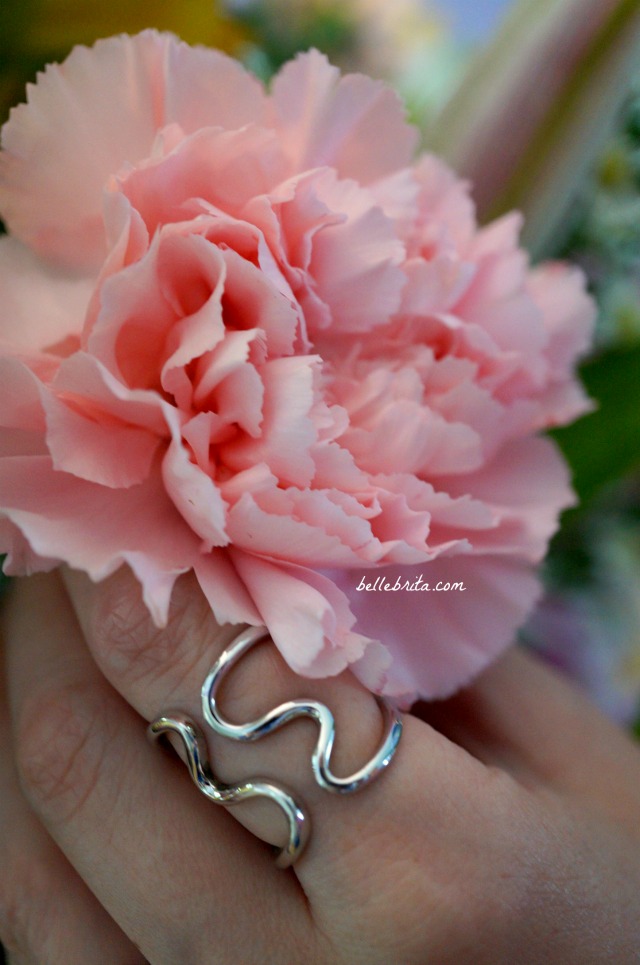 Edona Pendant Necklace // Ana Luisa Jewelry Review
This delicate sterling silver necklace is effortlessly chic. Best of all? The length is adjustable! I usually wear it as a choker by choosing the tightest hook. The photos below show the Edona Pendant necklace on both the tightest and the loosest hooks.
I've worn this necklace at least three or four days a week for the last three weeks. It doesn't irritate my sensitive skin. Plus, just like the Barbara Cocktail ring, I can wear this silver pendant necklace with anything.
This luxurious piece is simple, yet classic and complements any outfit for that extra twinkle of shine. From work days to intimate dinners, this dainty necklace gives you an instant sophisticated appeal.
My stunning Edona Pendant necklace is definitely one that I will wear over and over again. The simple style is perfect for a touch of elegance while running errands–or a sparkling accessory on date night.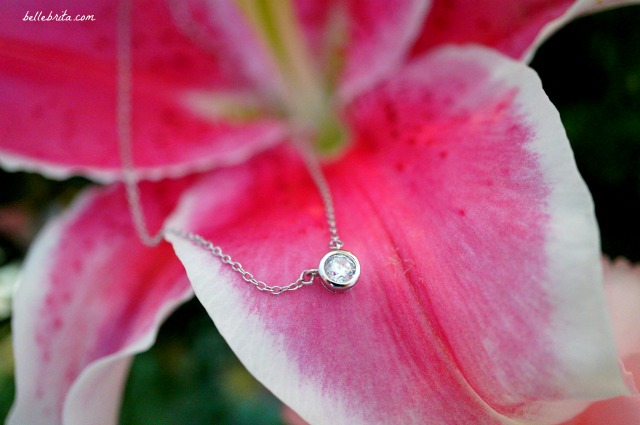 Ana Luisa Jewelry Signature Packaging
My Ana Luisa jewelry came in a small navy blue velvet bag that I can use again to protect my jewelry when I travel. This soft pouch was tucked inside a cute blue and white box. The packaging is both festive and luxurious–just like the Ana Luisa jewelry!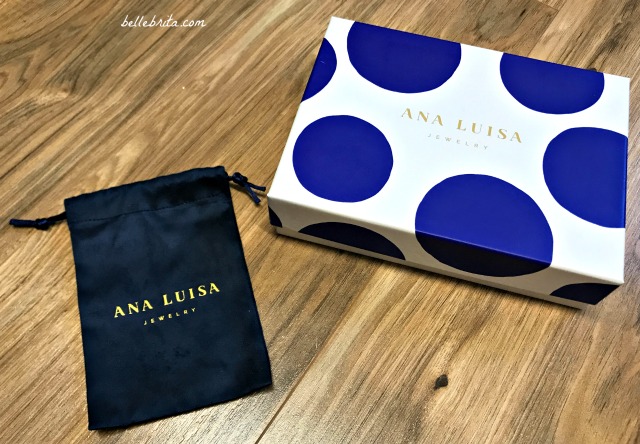 Ana Luisa Jewelry Membership
To order your own Ana Luisa jewelry, you must first sign up for their club. Membership is completely free and comes with several perks!
Unlimited access to all exclusive Ana Luisa jewelry
One-year warranty on all purchases
Free gift with every order
Free jewelry
Yes, you read that last bullet point correctly! Buying Ana Luisa jewelry allows you to receive free jewelry. Every fifth piece is FREE to club members.
Are you ready to join Ana Luisa NY? Join the club today, absolutely free. Use code Brita15 to get $15 off your first purchase!
Oh! Don't forget to check out Ana Luisa's blog, AL/Style, for the latest in fashion jewelry trends and tips to take proper care of your fine jewelry.
What do you think of Ana Luisa NY? Share your thoughts in the comments below!