This Mint Julep Boutique review is not a sponsored post. I just really love this tank top I bought from them!
A few years ago, I came across the most beautiful floral tank top on the Mint Julep Boutique's Instagram account.
I desperately wanted it.
I did not buy it.
But I did share it with friends, who all agreed it was a britastic floral tank.
And then the Mint Julep Boutique had a sale. It was fate.
I immediately bought the Oh How Fun Tank, Pink in a size small. For the next few months, I wore it at least once a week. Now, about two years later, I stalk the website to see if they will ever restock this floral tank in my size. It's currently only available in a medium and a large.
The tank top has a lace back, but I've found two ways to wear it. I either layer my floral tank over a plain white camisole, or I wear a white lace bandeau over my strapless bra.
What to Wear with a Floral Tank
I actually wear this tank top in so many different ways. But deliberately taking a ton of pictures in different outfits is time-consuming. I'm not really a fashion blogger, but I really wanted to write another Mint Julep Boutique review with my favorite top. So Dan and I did two photo shoots with my floral tank top, plus I have photos from two other events when I wore this top.
Dress Down a Floral Tank
Most recently, I wore my favorite top to Disney World! To keep things comfortable and casual on a hot and humid day, I wore a pink sports bra and blue shorts. Good walking shoes and a pink baseball cap rounded out the casual ensemble.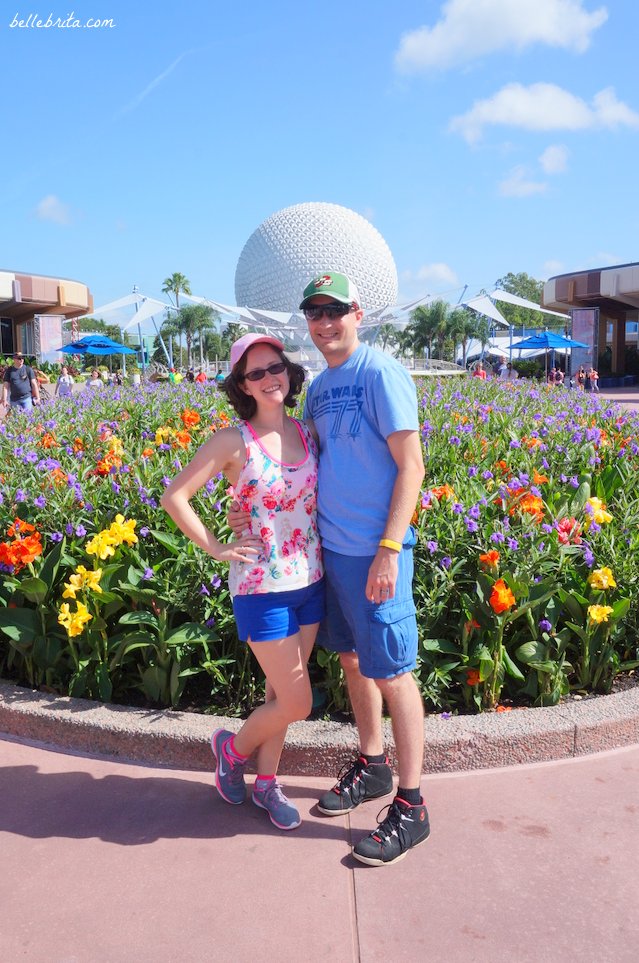 Apparently I didn't get a picture of just me in my entire outfit in the park. Oops. But Dan is cute too, right?! By the way, his light blue Star Wars t-shirt is basically his "Instagram" shirt. He wears it when we're taking casual pictures for Instagram so he matches my color scheme!
Dress Up a Floral Tank
I first wore my floral tank top with a lace bandeau for my high school reunion. A colorful necklace and a gold sequined skirt created a flirty outfit for an evening of dancing and drinking.
Not pictured are my gold glittery wedges.
Dress Up a Floral Tank for Date Night
I've showcased my pink and white skirt before, in my early days of blogging. That was a winter outfit, but this striped skirt is more appropriate in the spring and summer!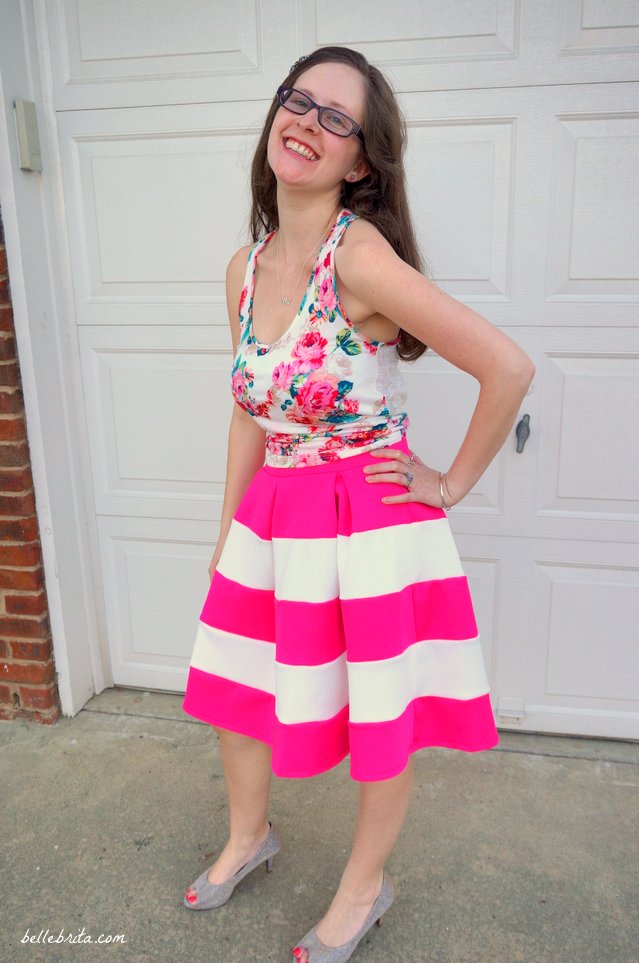 Instead of tucking in my floral tank or wearing it loose, I tied it back with a hair tie and tucked just the little tail into the back of my skirt. With a bold top and skirt, I kept my accessories simple. A silver butterfly clip, silver jewelry, and silver heels.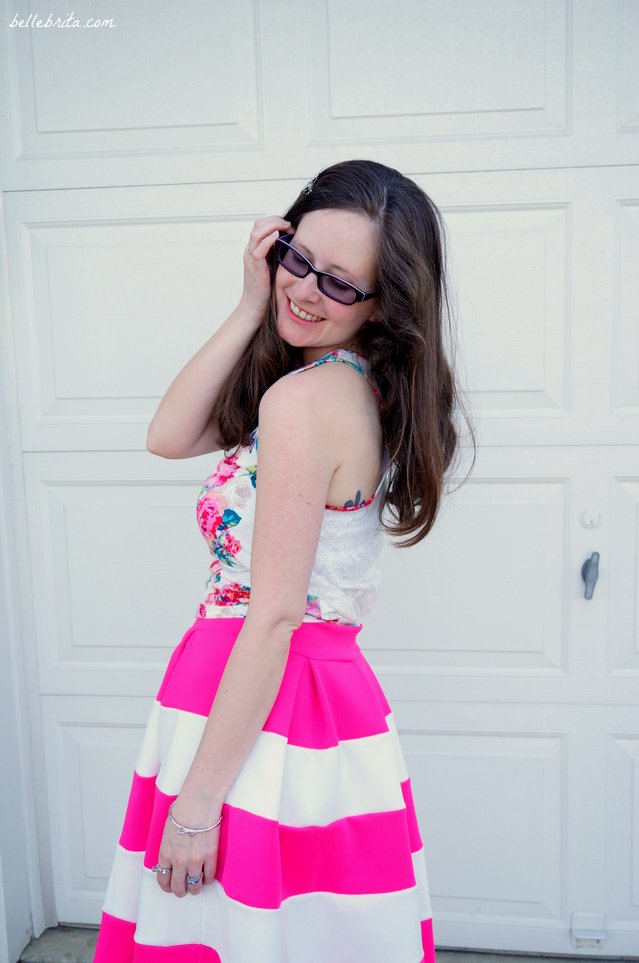 How to Mix Florals and Stripes
I really love floral patterns, as evidenced by my love for this tank top. I also love stripes. The outfit above combines a floral tank with a striped skirt, but both are in the same color palette. Luckily a neutral color palette is also a great way to mix patterns.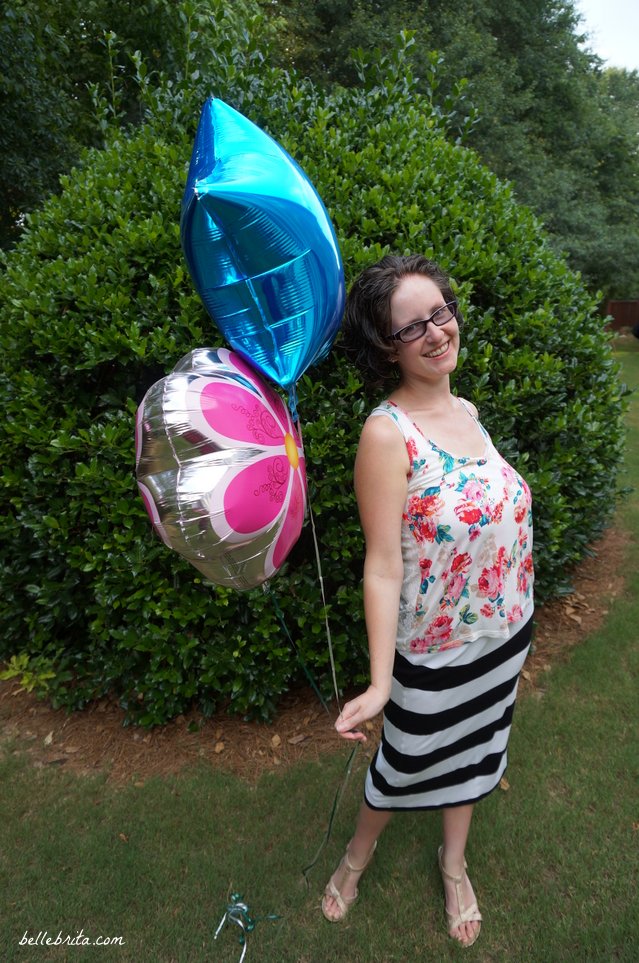 My floral tank top might be one of my favorite shirts, but my striped maxi skirt is one of my favorite skirts.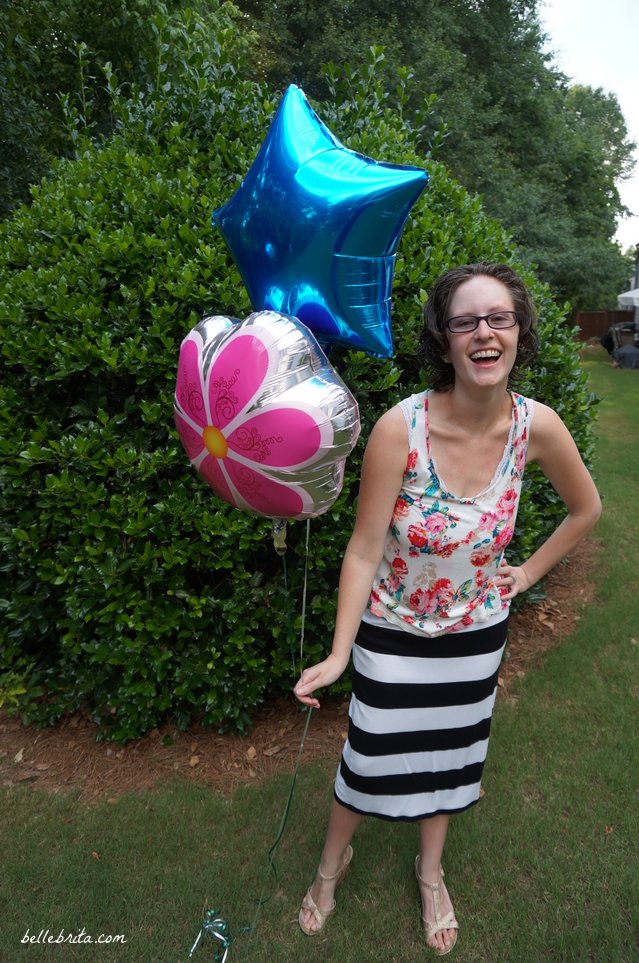 For this outfit, I wore my white camisole instead of my lace bandeau. I tucked my camisole into my skirt, but I kept my floral tank loose.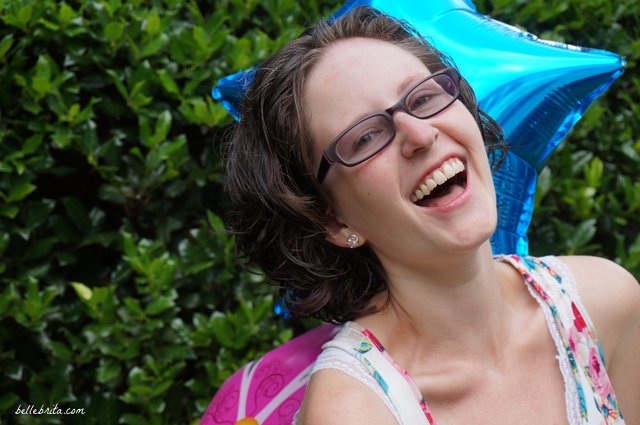 My favorite gold wedges and my petite Light Pink / Rosaline studs from VDazzled complete the outfit. Also I took these photos while my skin was still healing this summer, so I'm not wearing a bra. The camisole is quite fitted, however, so it keeps things in place for everyday activity.
Mint Julep Boutique Review
I've made several purchases over the last few years from the Mint Julep Boutique. Each time, the customer service has been phenomenal.
For example, I bought several things on sale earlier this year. One item was damaged. I contacted their customer service and described the problem. The Mint Julep Boutique representative asked if I could send them a picture, which I did. The shop had already sold out of that top in my size, so they refunded my money. I offered to return my damaged top, but they let me keep it. As an apology for my troubles, they gave me a $15 gift card to their store!
My only concern when I order items online from the Mint Julep Boutique is the uneven sizing. They're an online store that works with several independent retailers, and their listings online do not indicate which designer or boutique made the article of clothing.
Luckily the Mint Julep Boutique models have their measurements listed online. I try to only buy items modeled by one of the models close in size to me. So far small tops have all fit me just fine, although I did alter two of them that revealed too much of my bra under my arms.
I'm pretty sure I've already proven my undying love for the Oh How Fun Tank, Pink, but it does have one minor flaw. I rarely wash the top because I have to hand-wash it. Alas, the first time I washed it, in cold water, with expensive lingerie detergent, in my sink, the pink color bled a little bit. I still wear my floral tank all the time, but I really do want to buy a second one that's still pristine.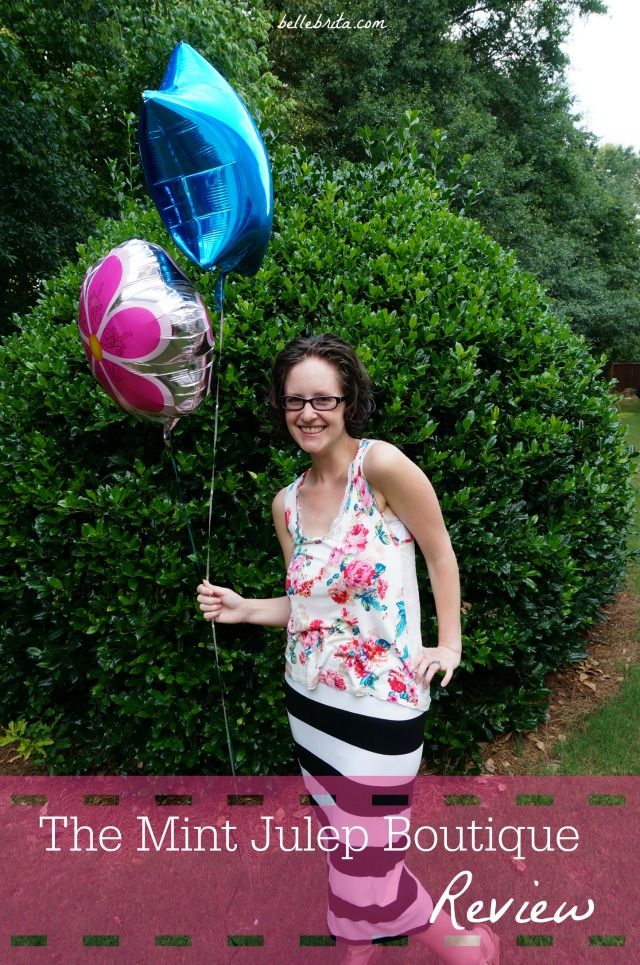 Thus concludes my second Mint Julep Boutique review, plus some fun floral fashion inspiration! It's still summer in Georgia for another few weeks, so I'll definitely keep rocking my colorful tank tops. Oh, and I totally wear white after Labor Day because I'm a rebel.
Do you have a favorite piece of clothing? Have you ever shopped from the Mint Julep Boutique? Share your fashionable thoughts in the comments!