Today is Day 27 of #LoveBlog, with the topic Epic Romance. Remember, each link-up is live for 72 hours, so you can still join yesterday's topic of Firsts! Find all the other topics at my introductory post.
epic: telling a story about a hero or about exciting events or adventures; very great or large and usually difficult or impressive

romance: a love story especially in the form of a novel; a love affair
When you think of an epic romance, what famous couples come to mind?
Romeo and Juliet
Rhett Butler and Scarlett O'Hara
Queen Elizabeth I and Robert Dudley
Jack Dawson and Rose DeWitt-Bukater
Han Solo and Princess Leia
Michael J. Fox and Tracy Pollan
Benjamin Braddock and Mrs. Robinson
Elizabeth Bennet and Mr. Darcy
Grace Kelly and Prince Rainier
Commander Riker and Counselor Troi
Prince William and Kate Middleton
(Thank you Dan for helping me with this list. Should I add Daniel Fleck and Brita Long as epic romance contenders?)
These couples are famous, either from literature, TV/film, or even real life. Their romances are exciting and dramatic. But how many of them truly have a relationship worth emulating?
Conflict makes for an exciting story. It doesn't make for a happy marriage.
Romeo & Juliet both commit suicide.
By the time Scarlett realizes she loves Rhett, he doesn't give a damn.
Elizabeth may or may not have ordered the murder of Dudley's wife, although it was technically considered an accident.
Rose doesn't even try to share the floating door with Jack.
Something happened with Han and Leia that caused them to separate. I WANT TO KNOW WHAT HAPPENED.
Mrs. Robinson was married. Need I say more?
Mr. Darcy was an ass SORRY NOT SORRY
Grace Kelly had to give up her film career to appease the people of Monaco.
Will Riker chose his career over his relationship with Deanna Troi. They seem to be okay as friends with benefits on the Enterprise, while they both date and/or sleep with other aliens they meet. And then Deanna actually dates Worf quite seriously until the movies, when suddenly she marries Will?
With the exception of real-life William & Kate and Michael & Tracy, I wouldn't want my marriage to look like any of these epic romances. And that's coming from a nerd with Hers & His hand-towels, "I love you" and "I Know" hanging in my bathroom, who has dressed up with her husband as Counselor Troi and Commander Riker for Halloween.
I don't need an epic romance to have a good love story.
I need love and respect.
I need someone to play with my hair, to laugh at my bad jokes, to share my bed even when I toot all night long (thanks, Crohn's Disease!).
I need a partner who makes me a better person.
I need a spouse who loves me quietly every single day, who stays by my side through the good times and the bad.
Dan and I might not be remembered in the history books for our epic romance, but I'm okay with living out our days together just the way we are.
---
Meet Your #LoveBlog Hosts!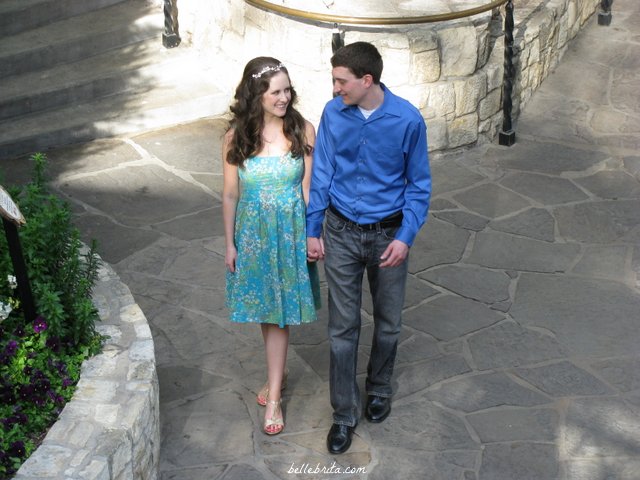 Meet Brita Long: Christian feminist blissfully married to Dan Fleck for almost two years. Lover of Paris, pink sparkles, sensible shoes, manicures, and books. Fueled by hot tea and mimosas.
Twitter // Instagram // Facebook // Pinterest // Tumblr // Google+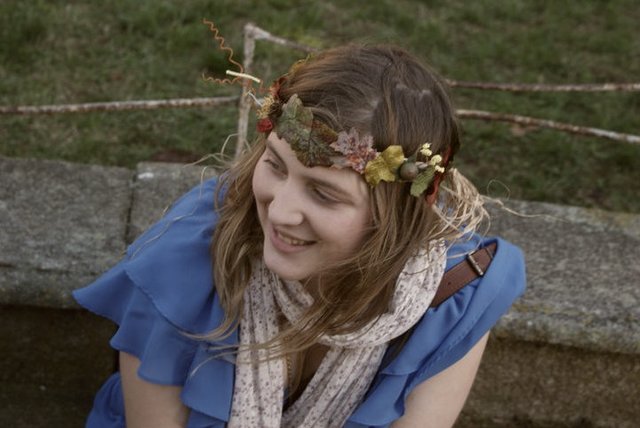 Meet Alessia Cesana: Catholic bachelorette in the big city of London, navigating the world of dating and broken hearts like a Carrie Bradshaw in mantilla veil and ballet flats. Historian, professional geek, and charity co-founder in her spare time. Loves Jane Austen, Pumpkin Spice Lattes, her Ray-ban Wayfarers and Tim Stanley's hair.
Welcome to #LoveBlog!
---
Do you want an epic romance? Why or why not?