Welcome to the seventeenth day of the 2020 Love Blog Challenge! Today's prompt is Strength. Check out the announcement post for all the prompts and rules this month. You can still join the link-up for yesterday's topic, Forgiveness. 
"Brita is a strong independent woman who don't need no man," my best friend joked at a small social gathering where I knew no one else.
Normally, I don't mind this sort of comment. In fact, it's usually a compliment!
But his comment came as a response to another guest (female) excluding me and the host (male) trying to include me. I don't know what the guest's problem was, if she just didn't like me or if she was just generally self-centered and tactless. She literally interrupted the host who was talking to me and told him to stop. As we fumbled with a response to her brash statement, my friend spoke up.
"Brita is a strong independent woman who don't need no man."
The whole thing was awkward, and that attempt to fix it didn't work. I am someone who picks her battles, and confronting a stranger who I rightfully guessed I would never see again seemed like a lousy battle to fight.
The big brave man wasn't rescuing some poor, cowering damsel in distress. The host of a social gathering was making sure all of his guests felt comfortable. In this situation, our respective genders were irrelevant. Thus, my friend's earnest attempt to support me fell flat.
I make no secret of my feminism and my commitment to equality. But as a staunch feminist, I also have to question the trope of the "strong independent woman."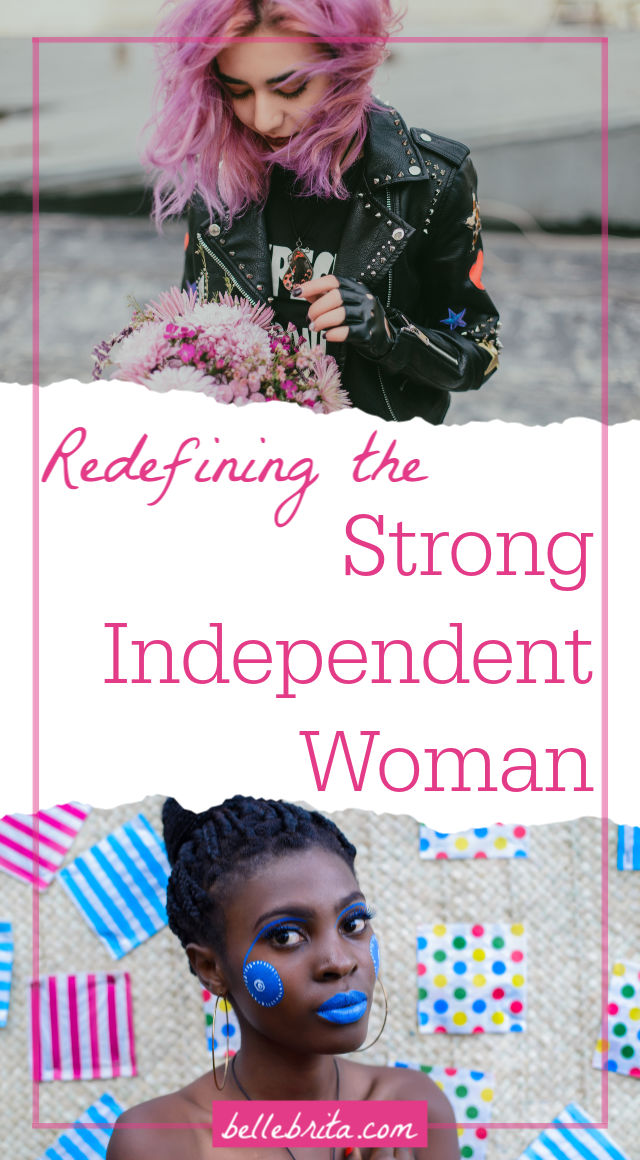 The general idea of strong independent women is fine. Certainly it's an understandable backlash to the long-held patriarchal beliefs that women are weak–weak in body, weak in intellect, weak in faith, weak in control.
But the trope of the strong independent woman is a problem.
It's a problem when it becomes an unrealistic, unobtainable goal for women to achieve.
It's a problem when it's weaponized against women who don't fit the right mold.
I am a Strong Independent Woman
Last year, to celebrate our fifth wedding anniversary, I wrote the following on Instagram about Dan and me.
"A woman needs a man like a fish needs a bicycle." I realize this is an odd quote to celebrate our 5th wedding anniversary. The truth is, I don't need A man—but I want THIS man. Dan is the most incredible husband, and I thank God every day for putting him in my life. I am bisexual, and I could have fallen in love with a woman. I happened to fall in love with a man, a wonderful human being who loves me just as I am, flaws and all, while still encouraging me to be a better version of myself. Happy anniversary, babe! I love you!
I've written a lot this month about my life with Crohn's Disease, my struggles to be healthy. Yesterday I shared my biggest mistake–fulfilling the "strong independent woman" stereotype to the detriment of my long-term health.
I am financially dependent on my husband, which is something I never thought I would say. Nor did I ever think I'd be comfortable with this scenario. It goes against my early ideals as a feminist, but it turns out, life is more complicated than my early exposure to feminism.
I am a Strong Independent Housewife
"Feminism isn't about making women strong. Women are already strong. It's about changing the way the world perceives that strength." — G.D Anderson.
Intersectional feminism acknowledges the multiple struggles to achieve equality. For the most part, being bisexual no longer negatively influences my life. However, living with Crohn's Disease (and depression) is currently the greatest barrier towards equality. Or at least, it's the greatest barrier towards getting a well-paying job.
But isn't there something wrong with financial success relating to equality? Yes, equal pay for equal work is an important principle. Yes, discrimination is an ongoing problem in the workforce.
But my inherent value as a human being doesn't come from the money I earned. As a Christian, I believe that I have value as a daughter of God. As a feminist, I believe that all human beings have value, regardless of their financial prowess.
I might be financially dependent on my husband, but that doesn't negate my overall independence. I'm a badass who drives stick-shift and takes solo trips, who doesn't mind eating alone or cleaning the house to surprise my husband when he returns from a business trip.
My body might be physically weakened from Crohn's, but that doesn't negate my overall strength. To misquote a fellow spoonie, I'm so badass that my own body is the only thing that can knock me out. I'm strong enough to live a bold and authentic life, even with constant medical appointments and diarrhea. Hell, I'm strong enough that IDGAF about producing loud noises in a public restroom. I'm strong enough that I write about what matters, even when it means alienating blog readers or losing out on brand sponsorships.
I am a Strong Independent Daughter
Going back to the G.D. Anderson quote, strength is more than just bulging muscles or great influence. Strength is loyalty and perseverance, courage and selflessness.
Strength was my younger brother Jeremy graduating from college and then living at home with our parents, to help take care of our mom during her cancer journey.
Related: 13 Lessons My Mother Taught Me about Womanhood
Dan and I both demonstrated strength when I essentially moved back home for two months when my mom entered hospice care. Dan drove to Greenwood every single weekend to be with me and our family.
I show my strength when I'm patient with older family members.
Coming out to my dad as bisexual required a great deal of strength.
Crying together, whether it's over my mom or my health, takes strength as well. I used to think that crying in front of someone else was a sign of weakness. I was wrong. Vulnerability takes strength.
Redefining the Strong Independent Woman
All people should strive to be strong and independent, not just women. But we don't all need to be strong and independent clones.
Strong and independent shouldn't be a box used to confine women into a specific masculine idea of individual success.
Strong and independent also shouldn't be an unobtainable ideal used to keep women from finding their own happiness.
A strong independent woman makes her own choices, according to her own needs. That doesn't mean she doesn't consider the needs of anyone else.
A strong independent woman lives a full and authentic life–and she gets to define what that looks like.
You can be strong and vulnerable.
You can be independent and still rely on your community.
Let's stop with the Lean In capitalist bullshit and embrace our own unique paths of strength and independence.
Meet Your 2020 Love Blog Challenge Hosts!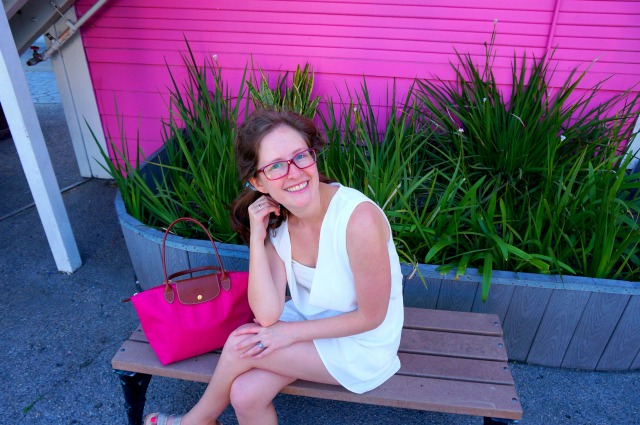 Blog // Twitter // Instagram // Facebook // Pinterest // Tumblr // Bloglovin
Brita Long is the pink and sparkly personality behind the Christian feminist lifestyle blog, Belle Brita. On her blog and social media, you'll discover more than authentic storytelling–she's brutally honest about pursuing a fulfilling and joyful life even with Crohn's Disease and depression.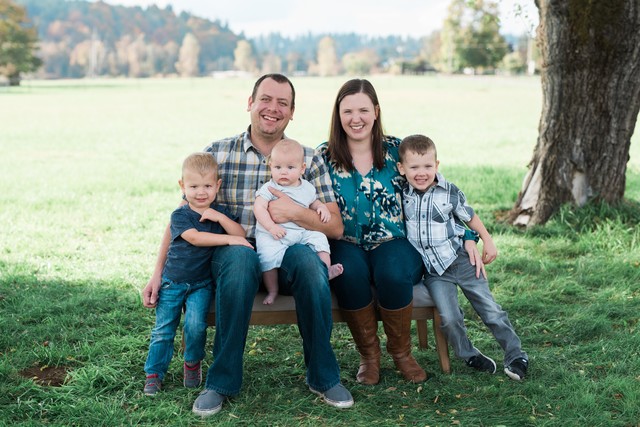 Blog // Twitter // Instagram // Facebook // Pinterest // Bloglovin
You can find Susannah blogging at Simple Moments Stick where she helps moms reclaim simplicity in motherhood. Susannah believes that the simple life is beautiful and does her best to raise her three boys to have that mindset as well. At Simple Moments Stick you will find kids crafts, parenting tips, marriage advice, and so much more… all wrapped up in the Christian faith.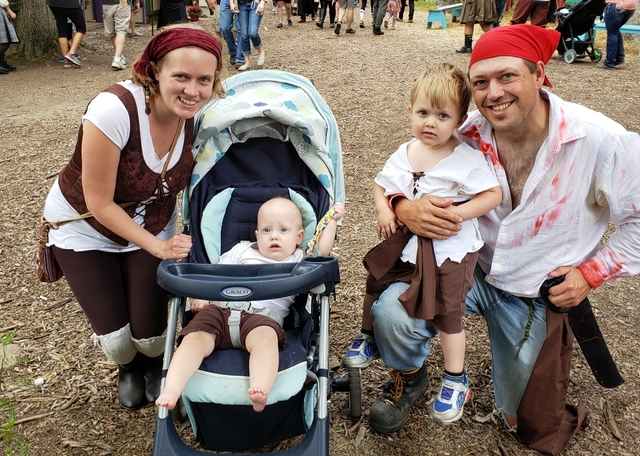 Blog // Twitter // Instagram // Facebook // Pinterest
Pam is a former teacher turned work at home mom to two little boys. She blogs about motherhood and all it's messy moments on her blog Hodge Podge Moments. She also shares play based learning activities at Little Learning Moments.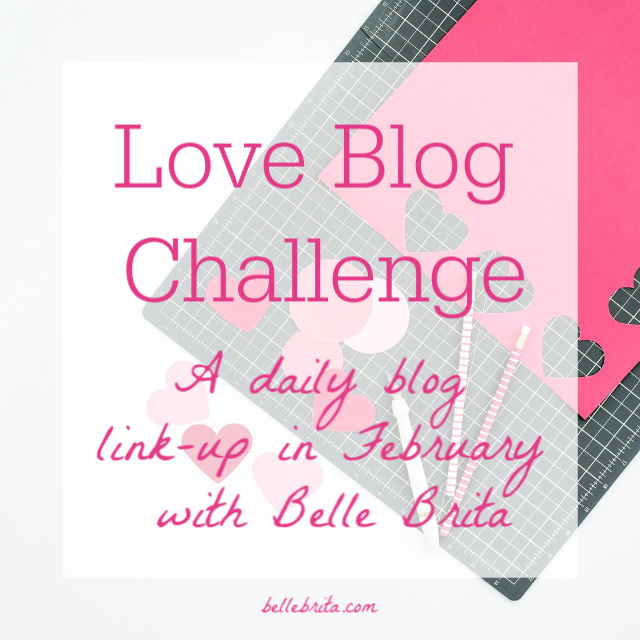 ---
What does a strong independent woman look like to you? How do you demonstrate strength and independence in your life?