It's almost Christmas! I can't wait to wake up on Christmas morning and see what Santa has left in my stocking.
Even though I'm a real-life grown-up with a husband and everything, I still enjoy the wonder of Santa Claus. I grew up in a family home with a beautiful carved wooden sign that reads: We believe in Santa Claus. It still greets visitors into my dad's house!
Then again, if you're like me, you usually help Santa out by buying stocking stuffers for the family.
If you're struggling to find affordable and unique stocking stuffers, I've put together a list of stocking stuffers under $25!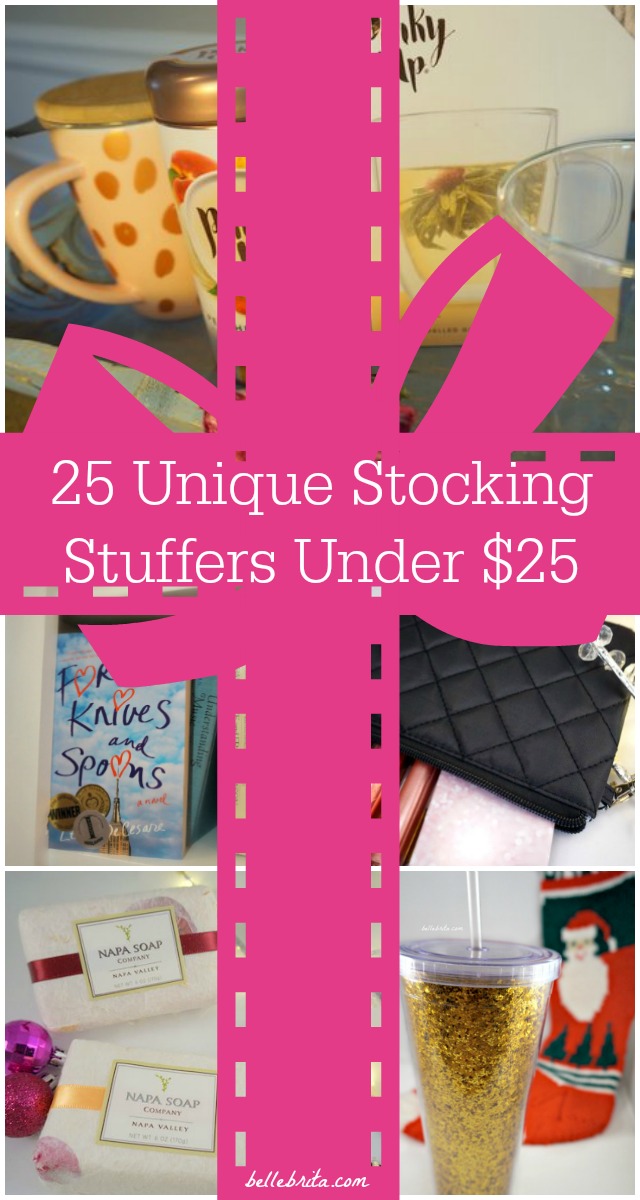 Note: I received many of these products to review. Anything marked with an * is a PR sample that I did not purchase myself. However, I'm only including products I genuinely like in this list! This post also contains affiliate links, which means I might earn a commission if you purchase something.
Stocking Stuffers for Foodies
Are you shopping for a foodie this holiday season? Check out these fun ideas!
*California Lemon Extra Virgin Olive Oil, Napa Valley Products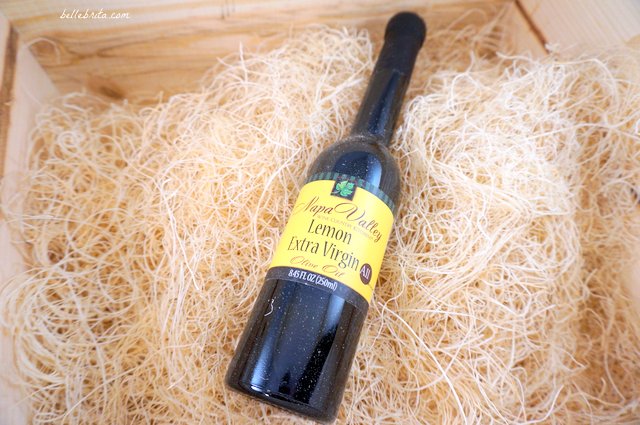 California Lemon Extra Virgin Olive Oil is made from 100% California olives cold-pressed with lemons. Delicious drizzled on grilled vegetables or combined with balsamic vinegar for a vinaigrette. I can't wait to use it to marinate fish for the grill!
Price $11.00
*Champagne Vinegar, Napa Valley Products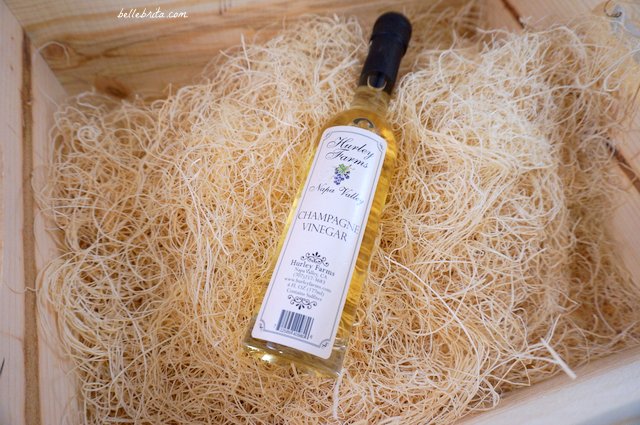 Looking to make a light and flavorful salad dressing? Hurley Farms Champagne Vinegar is the perfect ingredient. A light vinegar that bears a similar taste to that of good quality champagne, this designer vinegar can be used to create an exciting sophisticated taste that will add zing to the plainest of salads. I've been making my own salad dressings for a few years now, and this vinegar is perfect for it!
Price $8.75
*Festive Holiday Box, Sweet Thing Caramels
Choose from four different flavors, including my favorite, Classic Sea Salt. These caramels are truly decadent and made with only fresh, quality ingredients. Use code BELLEBRITA to take 10% off!
Price varies
Stocking Stuffers for Drink Enthusiasts
Is there a foodie description for people who appreciate good wine and beer? No? I'm going with drink enthusiast. For all the drink enthusiasts in your life, get inspired by these unique stocking stuffers!
*Girl Gang Wine Glasses, Ankit
I'm a big fan of Ankit's products. So cute and creative! While these wine glasses are no longer in stock, I've linked some other cute options below.
Price $18 and up
Buy Wine a Little, Laugh a Lot online
*9 oz Flutes, Tossware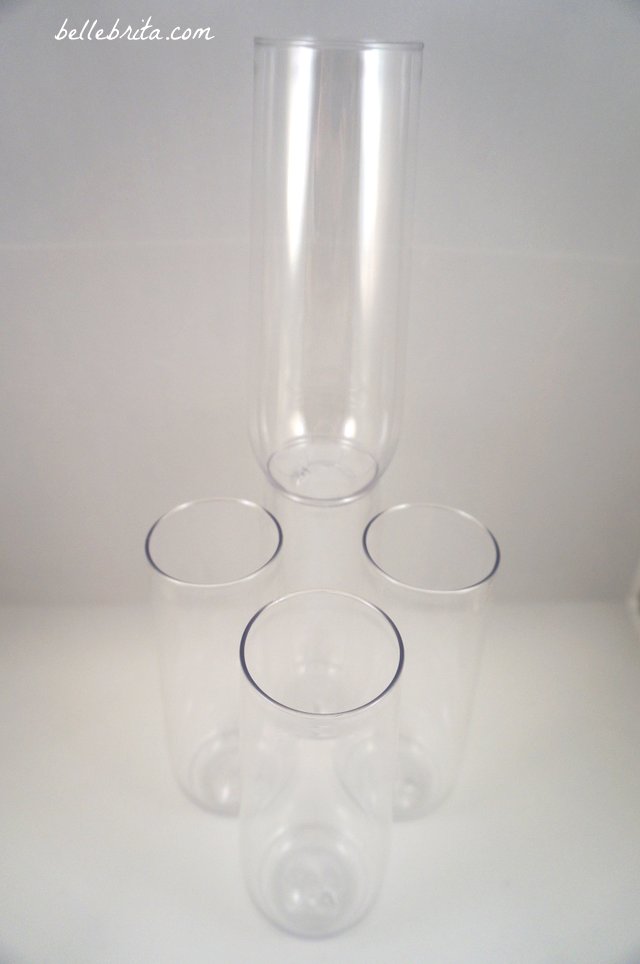 I'm not the only one who enjoys drinking bubbly for all occasions, right? Whether toasting at a wedding, celebrating a special occasion or enjoying mimosas at brunch, this flute will become your go-to disposable glass for life's little celebrations. And they're stackable!
Price $11.89
*Flamingo Bottle Opener, Blush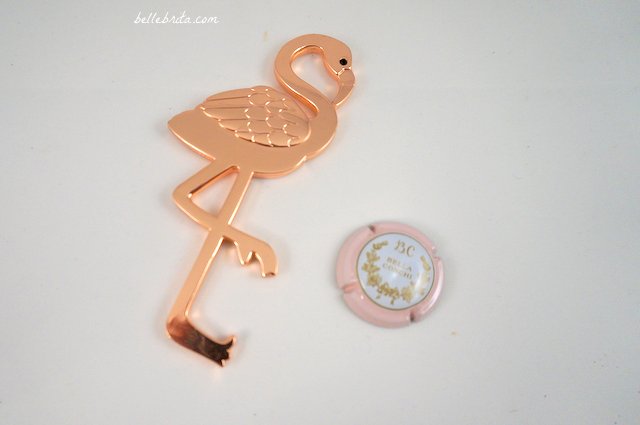 Get a leg up on the average bottle opener! I love the rose gold finish of Blush's flamingo bottle opener. This is the perfect stocking stuffer for any of your pinktastic friends!
Update: My flamingo bottle opener is no longer available, so I've linked a pineapple bottle opener below.
Price $10.99
Stocking Stuffers for Tea Lovers
Everyone knows how much I love a good cup of hot tea, which probably accounts for my collection of mugs, tea pots, and loose-leaf tea. I still love finding new tea accessories and trying out new tea blends, like these products!
I love finding Pinky Up products at Kroger, but you can also shop their entire collection of loose-leaf teas and tea accessories online.
*Avery Double Walled Glass Tea Mug, Pinky Up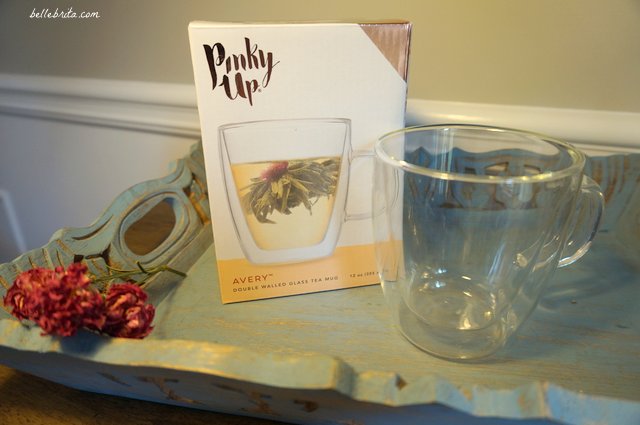 Double walled mugs keep contents hot or cold longer than regular glasses, without burning your hands. Plus it pairs beautifully with the blooming tea! My exact mug is no longer available online, but I've linked a similar mug below.
Price $11.99
*Peaches and Cream Flowering Tea, Pinky Up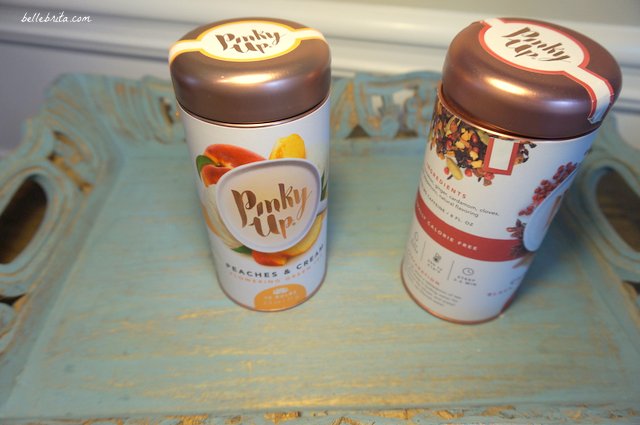 Blooming tea is made by wrapping tea leaves around dry flowers. When the resulting dry bundle is steeped, it unfurls to create a beautiful flower while infusing the water delicious tea. Watch this beautiful process in the glass tea mug!
Price $11.52
*Bailey Ceramic Tea Mug & Infuser in Peach Dots, Pinky Up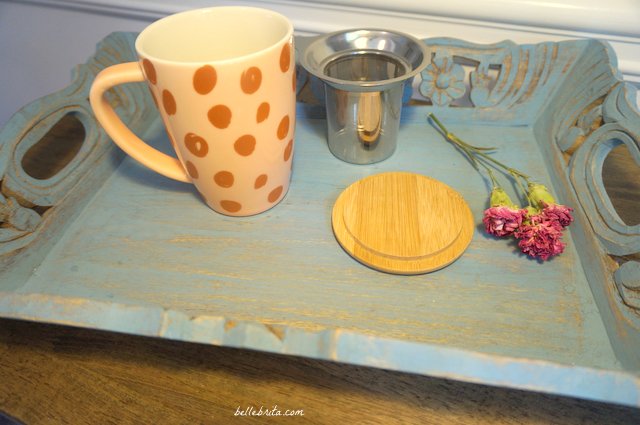 This mug actually includes 3 pieces, with both an infuser that sits in the mug and a lid that sits on top, keeping your hot tea HOT! The lid doubles as a coaster. I love this design! While this exact style is no longer available, I've linked a similar mug with the same infuser and lid.
Price $19.99
Unique Stocking Stuffers for Women
Or men. I don't discriminate! These are all products I enjoy, which my husband does not, but don't let our preferences dictate your gift-giving ideas!
*Forks, Knives, and Spoons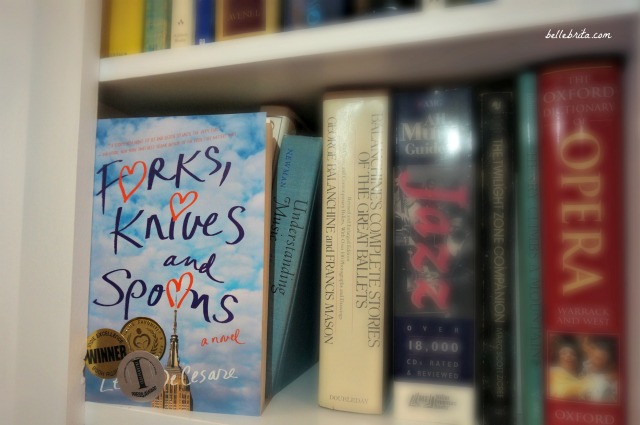 For readers who love Adriana Trigiani, Jennifer Weiner and Liane Moriarty, Forks, Knives, and Spoons is a light-hearted, thought-provoking coming of age story that takes readers on a nostalgic journey back to the 1980s and 1990s. As one review puts it:
"Leah DeCesare brings humor, warmth, and wit to the timeless themes of female friendship, looking for love in all the wrong (and right!) places and the fine art of growing up. Any woman who has ever dated will laugh their way through Forks, Knives and Spoons!"

-Emily Listfield, co-founder, Jyst, the dating advice app on iTunes and author of Waiting to Surface
I confess, I didn't get a chance to read this during my Thanksgiving holiday because time just got away from me! But I'm packing this book for my Christmas vacation, which will be the perfect opportunity to read. The price below is for the paperback book, but you can save a few dollars buying this novel for Kindle.
Price $11.52 
Gotta Glow Lip Tint, e.l.f.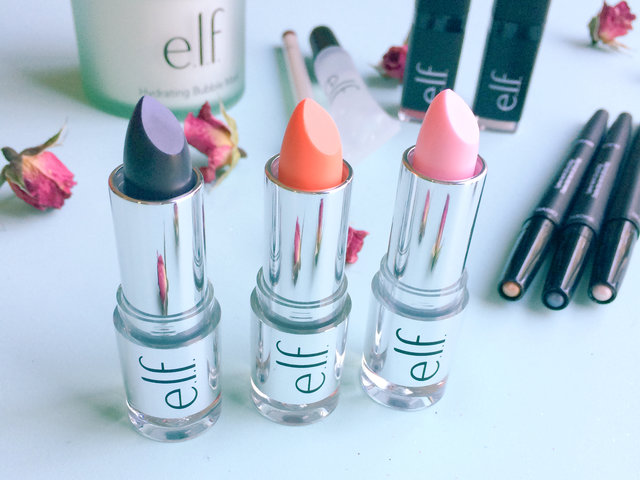 I bought the full trio of these color-changing lipsticks last year. Even though the berry and the peach shades look too bold to be wearable, they turn into gorgeous shades on my lips! I bought these e.l.f. lipsticks online, but I've found e.l.f. products at Target and at Wal-mart before.
Price $6.00
Makeup Sponge Blender Set, Getter
I haven't actually tried this myself, but the reviews are good on Amazon, plus the price is great! 4 1/2 stars from over 80 reviewers.
Price $10.99
Reusable Facial Pads, Wegreeco
This is another beauty product I haven't tried myself. You can choose from cotton pads or bamboo pads. Both sets are reusable. You just wash them in a delicates bag in the washing machine! This is a great stocking stuffer for anyone looking for more sustainable products. 4 1/2 stars on Amazon with over 700 reviews.
Price varies
Arctic Eyes Eye Shadow Palette, Sephora
I bought a very similar palette a few years ago (pictured below). It's become my favorite collection of neutral eye shadows! If this eye shadow palette isn't quite right, Sephora offers many others at all price points. Makeup palettes are also a great choice if you want to shop in a store and not online!
Price $10.00
Blush Palette, Sephora
Again, I bought a very similar palette a few years ago (pictured above). Again, it's become my favorite blush palette! Sephora sells multiple blush palettes at all price points, with a few gorgeous options under $30. I've linked directly to their cheek palettes, which include blushes, bronzers, and highlighters.
Price varies
*Travel Jewelry Keeper, Ellis James Designs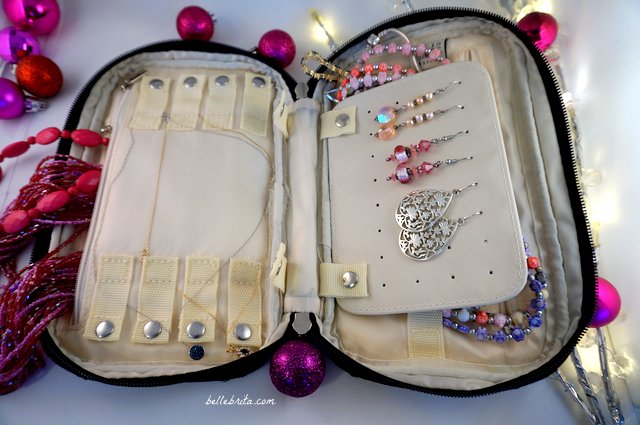 I used this travel jewelry keeper to hold all my jewelry while visiting my dad for Thanksgiving. It features two zippered pockets, a large main storage compartment, multiple necklace straps, a ring/bracelet/watch strap, and an earring carrier. Both the main zippered pouch and the earring carrier can unsnap from the travel jewelry keeper. Ellis James Designs offer beautiful pieces in classic styles.
Update: After two years of frequent use, this travel jewelry keeper has held up well! I still use it whenever I travel for longer than a weekend.
Price $18.95
Self-Care Stocking Stuffers
I think we could all use a little self-care this holiday season. Spread the gift of wellness and relaxation with these stocking stuffers under $25!
Wax Warmer
I don't have a specific brand in mind for this suggestion. Dan and I own two wax warmers, both owls. One is full-size and rests on our window sill. The other is small and plugs into an outlet. We love them both! We use them year-round to keep the house smelling nice.
*Vanilla Hive Scented Tin Jar Candle, Ankit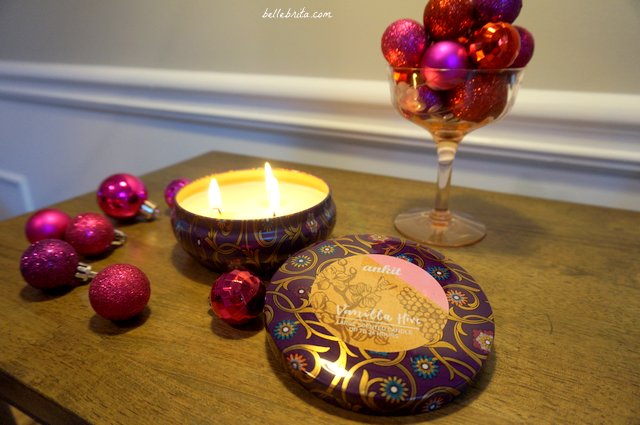 The quality of this candle is superb. Made of soy wax, with 3 wicks, this candle smells delightful when lit! Plus I love its colorful tin.
Update: This particular candle is no longer available. I've linked multiple options below of quality candles.
Price varies
Buy Online at Grove Collaborative
*Hydrating Eye Cream, DERMA E
I truly love DERMA E products. Out of everything I've tried, my absolute favorite product is their Hydrating Eye Cream. My eyelids used to be dry and flaky, but I was allergic to every eye moisturizer I tried. DERMA E's Hydrating Eye Cream has been a miracle product for me.
Price $21.50
*Blue Lotus + Seaweed Treatment Sheet Mask, Purlisse
Sheet masks are so luxurious! But the price tends to be a bit too luxurious for my tastes, even though the price reflects the quality. This is just the kind of thing that is lovely to receive as a gift. A single Purlisse sheet mask falls under the $25 limit for this list, but you can also buy a 6-pack for $36.00. I used a Purlisse sheet mask earlier this year, and my skin felt incredibly soft for days!
Price $8.00
*Wine Soaps, Napa Soap Company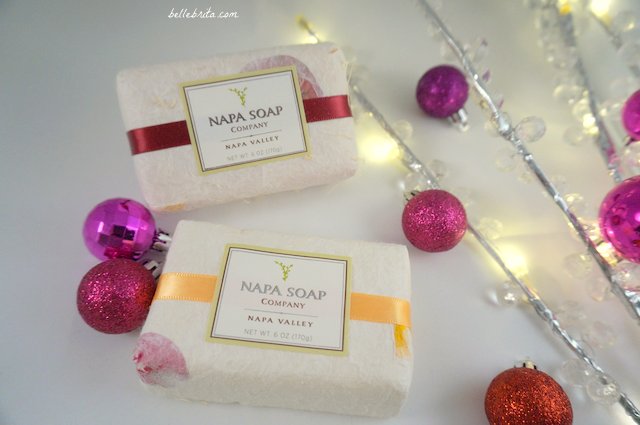 The Napa Valley in a bar of soap! If Chardonnay and Cabernet aren't your wine scents of choice, you can find a variety of other delightful varieties at the Napa Soap Company.
Price $9.95
Flamingo Slippers, Apollo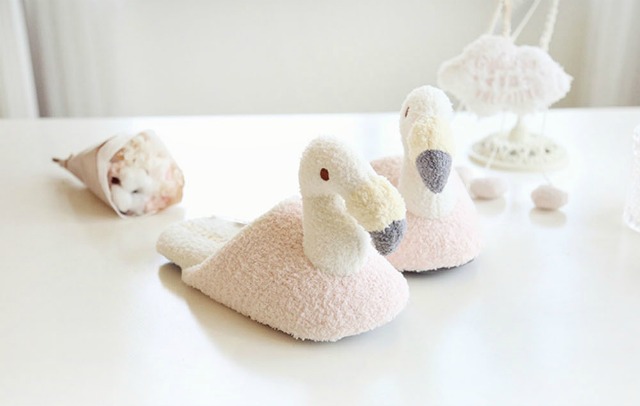 Is anything more cuddly than a pair of slippers? These flamingo ones are the cutest! I wouldn't mind finding these under my Christmas tree this year. Note: this photo is from the Apollo website.
Price $16.99
Stocking Stuffers for the Young at Heart
Are any kids on your Christmas list? These gifts are perfect for the young, or at least the young at heart! I actually have these gifts for myself.
*Glam Double-Walled Glitter Tumbler
Staying hydrated has never been so fun! With a screw-on lid, this double-walled plastic tumbler is spill-proof and practically unbreakable. I use this tumbler all the time.
Price $12.99
Rose Gold Lightning Cables
Okay, you don't have to get the pretty rose gold ones. But I love mine! Lightning cables are great for any iPhone user. Mine have been showing wear lately, so Dan surprised me with a 4-pack. They're so sturdy–and pretty!
Update: I now use a Pixel 3 and an iPhone 7. I've linked to a few cable options on Amazon for both phones.
Price varies
Determined: The True Story of Big Blue Walkinghood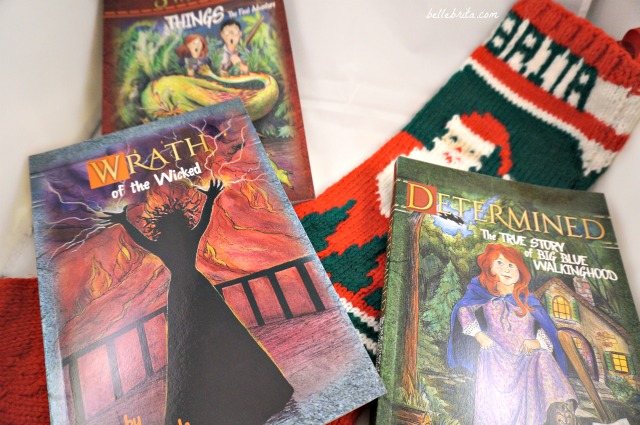 Luman Slade is the author of a retold fairy tale trilogy. I managed to score autographed copies for myself at a local arts fair! These chapter books are great for all ages, especially for anyone who loves fairy tales.
Price $15.00
---
The perfect stocking stuffer for the person who has everything? A gift in their name to someone in need.
Not everyone is buying gifts this holiday season. Many families are focused just on buying food, or keeping the heat on, or getting out of debt. Donate to Habitat for Humanity or your local food bank. Sponsor a child on a giving tree.
Families across the world are still rebuilding their lives after natural disasters.
Texas, Florida, and Puerto Rico are still recovering from this year's hurricanes. On my other website, I've published a list of resources to help these areas.
California is recovering from wildfires. United Way of the Wine Country has a dedicated Wildfire Relief Fund.
No stocking stuffer fits quite as well as a charitable donation!
---
Do you still have holiday shopping left to do? I know I have a few more gifts to buy! These unique stocking stuffers will be perfect for all your friends and family.
What do you hope to find in your stocking this Christmas?