I normally post my Monthly Goals on the first of each month. I couldn't do that in February, and I just didn't want to publish a new post yesterday. After blogging every single weekday in February, I needed a brief break before jumping into March blog posts!
To be honest, I cringed a little reviewing my February goals and realizing just how many goals I didn't accomplish. Just like last year, I completely underestimated how much time I would need to complete #LoveBlog. Plus, you know that secret goal that I've mentioned twice? It's time-consuming too.
But hey! Let's focus on the positives! I did complete quite a few goals in February.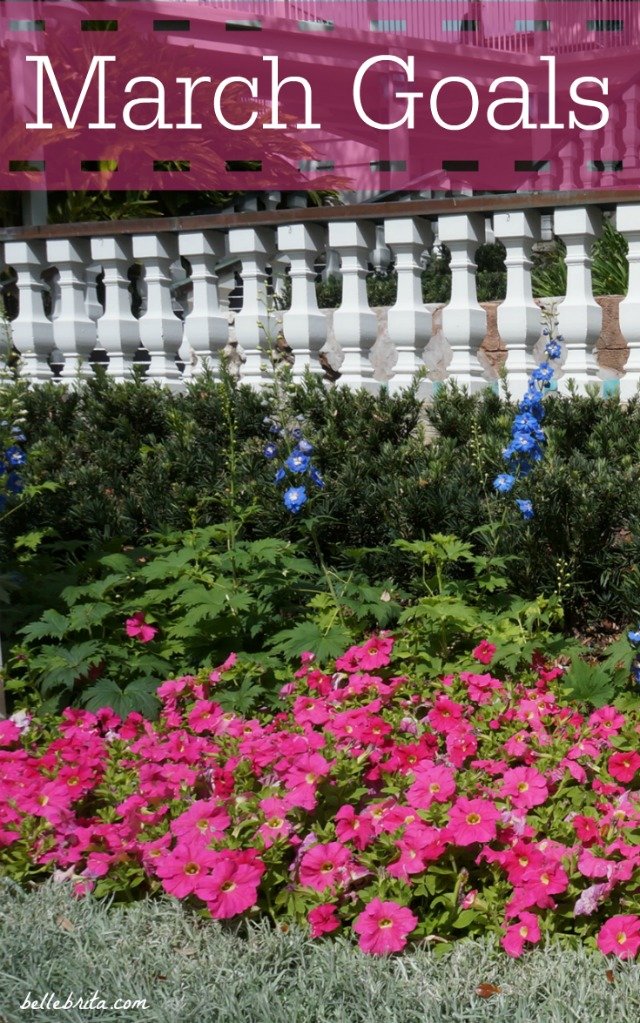 February Recap:
For my career:
Long-term:

I didn't type up a single one of my mother's prayers.
I attended a free webinar promoting Breakthru Branding, which will help me market the course later. But I didn't go through Breakthru Branding itself. (affiliate link)

Woohoo, I reached 7,000 Twitter followers! Follow me!
I reached 26,200 Instagram followers, a little shy of my goal of 26,500. While reaching my first 1,000 followers took the most work, growing from 1,000 to 15,000 was so much easier than trying to grow to 30,000 followers. Are you following me on Instagram?!
I started the process to move my email list from MailChimp to MailerLite, but there's still more to do.
Yeah, I didn't touch the free training by Mariah Cox.
Major win with my opt-in freebie! Yes, it was a lot of work, and no, not that many people have signed up for it yet. But I created a free ebook of prayers to attract more email sign-ups.
I successfully blogged every single weekday in February!
For my health:
My exercise goal was a major fail. I walked a bit playing Pokémon Go, but I didn't do a single actual workout all month.
As much as I wanted to get off my laptop by 9pm every night, that just didn't happen. Most nights I successfully stopped working by then, but other nights I was up until 11pm or later.
While I didn't get my lab work pre-approved, I spoke to my gastroenterologist about it. Since my other lab work all came back with good results, he said it's okay for me to skip the other lab.
I went over a week without soda! I went over a week without alcohol! Alas, I didn't manage to go a full week without either beverage.
For my marriage:
Dan and I had the best weekend in Tampa with our friends! I worked with both Busch Gardens and LEGOLAND, so look for blog posts coming soon.
Dan and I definitely went through a lot in February. I hope I supported him sufficiently.
We took lots of hot baths to relax!
For our household:
I didn't manage to purge a single thing. Oops.
While I cleaned our bathroom and the half-bathroom, I didn't bother cleaning the guest bathroom.
I didn't manage to declutter my desk or my dresser. Oops.
Secret goal ACCOMPLISHED!
March Goals:
Long-term:
Self-publish my mom's book of prayers.
Market this book:

Blog posts about prayer
Opt-in freebies
An email series on prayer

Earn affiliate commissions on Breakthru Branding. (affiliate link)
Market this course:

At least two blog posts
An opt-in freebie
Instagram

Teach SEO for lifestyle bloggers
For my career:
Long-term:

Finish typing up the rest of my mother's prayers.
Finish going through Breakthru Branding course so I can promote it better. (affiliate link)

Reach 8,000 Twitter followers.
Reach 27,500 Instagram followers.
Learn more about new email service.
Finish free training from Mariah Cox.
Work on SEO training for lifestyle bloggers!
For my health:
Improve my high-fiber diet since I've been a bit too lazy with it.
Get off laptop by 9pm.
Go one week without soda or alcohol.
Do one real workout each week.
For my marriage:
Minimize any work during our anniversary trip to San Antonio!
Support Dan as we continue to go through some stressful stuff right now.
For our household:
Purge at least 30 things from around the house.
Clean the entire townhouse top to bottom. (Shared goal with Dan).

Clean all the bathrooms.
Dust all the rooms.
Clean all the floors.

Declutter my desk.
Declutter my dresser.
Secret goal.
Believe it or not, March might be more busy than February, at least in my non-blogging life. I prioritized #LoveBlog2017 in February, but this month, I need to prioritize my marriage and our household. So if I blog less often, that's why!
On another note, I do have 4-5 sponsored blog posts planned for this month. I try to space out my sponsored posts, but sometimes they all end up at the same time. In fact, I just had 4 sponsored Instagram posts in a row, after posting 0 sponsored posts in the previous month.
I know sponsored posts aren't the most popular, but I ask for your support and readership of them anyway. I want to earn a full-time income from my writing and social media this year, even if it's a small full-time income. Sponsored posts and affiliate links will enable me to reach that goal.
Your turn to share! What did you accomplish in February? What are your goals for March?