Let's get the joking, selfish post-election thought out of the way first.
I received SO much blog traffic all year for my political posts. Blog traffic that is no more.
Obviously, I knew this would happen. People are no longer googling questions about whether or not they can vote. And obviously this thought troubles me little compared to everything else. But hey, I wanted to start this blog post on a silly note instead of a serious one.
Will Donald Trump really become president?
Donald Trump is now our president-elect. While two legal possibilities could stop Donald Trump from becoming the US president in January, the likelihood is small.
Yes, electors could vote for Hillary Clinton or another candidate instead of Donald Trump. Faithless electors have acted before, but in recent history, these votes have not changed affected the choice of president. Even without counting Michigan, Donald Trump won more than enough electoral votes to keep his lead against a handful of faithless electors. I absolutely encourage you to remain involved in the political process. Just remember that campaigns to change electoral votes have happened before, with little effect.
Yes, Congress could impeach Donald Trump. However, only two presidents have ever been impeached before, Andrew Johnson and Bill Clinton. Neither of them left office. Richard Nixon avoided impeachment by resigning. Republicans won control of both the House and the Senate. Would they impeach a president of their own party? (Probably not). Can a president even be impeached for crimes committed before becoming president? (Legally undetermined). And would Democrats really want Mike Pence as president? (Hell no).
So yeah, most likely, Donald Trump will be inaugurated in January. He will then serve as president for the next four years.
Why are Millennials protesting?
Can we please stop slamming young people? Particularly young people who follow their convictions?
Alexander Hamilton was in his 20s when the American Revolution began. Thomas Jefferson started writing the Declaration of Independence at age 33.
Harriet Tubman escaped slavery in her late 20s. Over the next 10 years, she helped over 300 slaves escape.
In her early 20s, Alice Paul became involved in women's suffrage. She picketed the White House. She endured force feeding and torture in jail.
15-year-old Claudette Colvin refused to move to the back of the bus for a white passenger. She became a plaintiff in Browder v. Gayle, which led to the Supreme Court ruling bus segregation as unconstitutional.
In his mid-20s, Muhammad Ali accepted a 3-year ban on boxing rather than comply with the draft. His convictions inspired both civil rights activists and war protesters.
I've been listening to Hamilton on repeat this week. The founding of our nation is a messy one. Some of the world's greatest documents were written by brilliant yet deeply flawed men. Dan and I watched the documentary behind the musical on PBS today, which explores the great paradox of a nation founded on the belief that all men are created equal–while excluding slaves and women from this otherwise noble ideal.
I'm just like my country; I'm young, scrappy, and hungry…
Not everyone understands the strong reaction people are having to this election. You know who else didn't understand a strong reaction from the people?
King George III.
Do we really want to discourage civil protest and silence dissenting voices?
Do we really want to ignore the harassment and discrimination that faces so many of our brothers and sisters every day, not just in the aftermath of an election?
People are just trying to make our country even greater than it already is. Do we really want to scoff at their passion?
and I'm not throwing away my shot.
On Election Day, I reminded everyone of what I wrote 4 years ago, of what men and women endured in our country for our right to vote.
I wrote this 4 years ago. I stand by it, although I've learned more since then about the complex history of suffrage. Our right to vote has been a long journey of wars and protests. I don't take that lightly.

Today is the day you get to exercise your right to vote. There is no excuse. Are you a white male? Our founding fathers fought a war so you could vote. Are you a black male? You earned the right to vote after the American Civil War. Are you a woman? Women went on hunger strikes and suffered abuse so you could vote. Our country isn't perfect. Our voting system isn't perfect. But not voting won't fix anything. Vote, or shut up for the next four years.
But those movements all started with words. With writing. With speeches.
We're in a new era of technology and worldwide connection. Social media gives us all a voice to use our words.
You have the freedom to react to this election however you see fit (within the parameters of the law–no violence, please). I will criticize violence, but I will not oppose your demonstrations, your signs of solidarity, your petitions, and least of all, your words.
You also have the freedom to roll your eyes at those of us unhappy with the thought of a misogynist as president. And yes, someone who straight-up brags about sexually assaulting women is a misogynist.
But those of you mocking Millennials for not quietly accepting a Trump presidency desperately need a history lesson. Luckily I already gave you one a few paragraphs ago.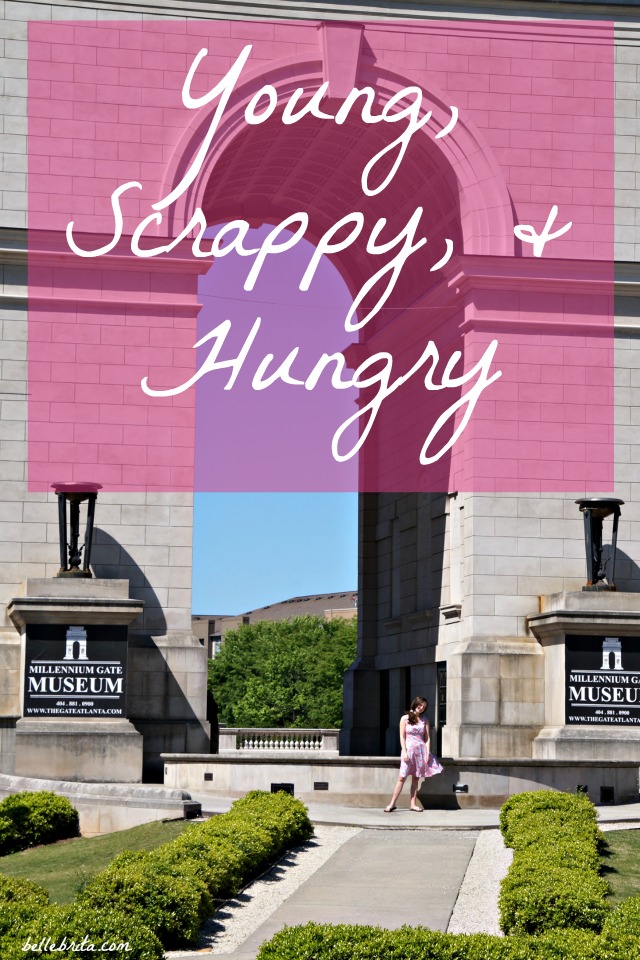 Both sides are part of the problem
Are they? Are they really?
When someone does or says something racist, sexist, or homophobic, calling them racists, sexists, and homophobes is not name-calling.
If you think another person doesn't deserve equal legal rights due to the color of their skin, their religious beliefs, their gender identity, or their sexual orientation, congrats! You are a bigot!
That said, just because you voted for Trump doesn't mean you are anything like I just described.
This is your chance to prove it.
Reports of harassment and hate crimes are widespread across the country. While it's not possible to tell how many, if any, are the effect of Trump's win, that is irrelevant. Harassment is bad. Hate crimes are bad.
If you voted for Trump, this is your chance to prove that you only did so for those Supreme Court justices or your guns or to help the struggling working class, not because you condone sexual assault or racism or hate crimes.
SPEAK OUT.
Condemn the acts of white supremacy, the casual racism and misogyny, the terrorizing of minorities and women.
If you are white or male or straight or financially comfortable, use that privilege when you're with other people who are white or male or straight or financially comfortable. When your friends or family say hateful, prejudiced things, SHUT THAT SHIT DOWN.
These are conversations that can't just happen on social media. We need to have them in person too.
If you voted for Trump and are now all offended at the "liberals" calling you a bigot, prove them wrong.
But if you stay silent in the face of widespread harassment of minority groups, you deserve that label.
What's next?
Well. Dan and I are going to France for a few weeks.
But what's next for our country? What should we do next to make America even greater than it already is?
I don't know. These are my scattered thoughts, with my Facebook posts woven with new words.
Pray.
Listen to people hurting right now. Stop belittling them.
Love.
Look for volunteer opportunities in your community.
Get involved in politics. Start voting in the primary elections, and the local elections, and the midterm elections.
As for me?
I will write like I'm running out of time…
Because I'm not throwing away MY shot.