I actually intended for last week's post to include my monthly goals. My introduction ended up being so long, I decided to write two separate posts.
I prefer writing monthly goals to New Year's resolutions. I know I still don't attain every goal every month, but small goals are easier for me to tackle.
I'm glad that going into December, I gave myself permission to grieve my mother above all else. December was really really hard for me. Several days I could barely get out of bed, and I couldn't even manage to get dressed. Going to Greenwood for Christmas, however, really boosted my spirits. I don't think I'll ever feel quite like "my old self" from before Mom entered hospice, but I do feel okay again, like I was in the fall.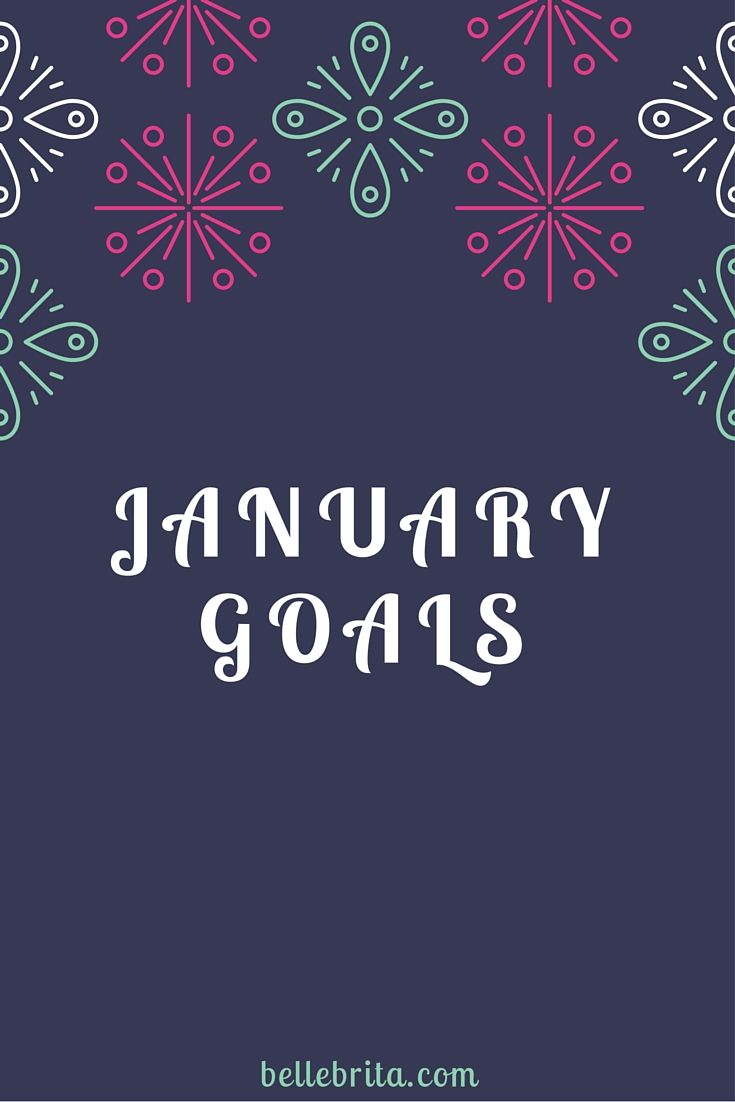 December Recap:
For my career:
For my health:
I loosely meal-planned for Whole30. I gathered recipes for dinner and wrote out a bunch of variations on breakfast and lunch for myself.
I didn't make any freezer meals for Whole30, although I did try a few recipes to make again (or not) this month.
I did allow myself to grieve my mother above all else, without any guilt.
For my marriage:
Dan and I picked out the cutest little Christmas tree!
We decorated the tree together, plus he hung up our ornament wreath and a strand of lights around the window. I decorated the mantle, and he figured out how to hang out stockings.
We actually spent the entire weekend before Christmas being romantic and Christmas-y. Instead of just an at-home date night, we enjoyed an at-home date weekend, complete with snuggling by the fire.
I loved including Dan in our Long family Christmas traditions. We also skyped with my in-laws after Christmas to exchange our Secret Santa gifts. Mary Kay got me exactly what I wanted–an R2D2 teapot!
For our household:
I cleaned the downstairs half-bathroom. I very thoroughly cleaned the master bathroom. I did not clean the guest bathroom… But we didn't have any guests, so it's okay.
I dusted the entire downstairs, but not the upstairs.
January Goals:
For my career:
I'm heading back to the basics. I think I tried to do too much, all at once, with my blog. So this month, I'll blog 1-3 times per week.
Work through my online courses, take good notes, and figure out the right direction for writing career.
For my health:
Successfully follow Whole30! I started on January 2.
Schedule a physical/women's exam.
Schedule an appointment with an allergist.
Workout 3 days a week.
#Whole30Day3 Breakfast bowl of 3 scrambled eggs, avocado, salsa, & bell pepper. Let's see if I workout… #BBWhole30 pic.twitter.com/87INfDNT2T

— Brita Long (@belle_brita) January 4, 2016
For my marriage:
Go through a Couple Checkup with Dan.
Enjoy our trip to Dallas!
Get a couple's massage.
For our household:
Clean all the bathrooms.
Dust the entire townhouse.
Make Dan-approved, Whole30 compliant meals for us.
---
Have you ever done a Whole30? I would love your tips and recipes!
If you've written a monthly goals post, share your links in the comments below!