A year ago today, my husband and I skyped with my parents, my brothers, and my sister-in-law to celebrate my parents' 30th wedding anniversary and my mother's 60th birthday.
To honor my parents, I wrote one of my most popular posts to date: 30 Lessons My Parents Taught Me about Marriage.
During the celebratory skype call, my father surprised my mother with a diamond and sapphire necklace.
Exactly five months ago, I inherited that necklace when my mother died.
Today, in memory of the wonderful woman who left this world all too soon, I give you 13 lessons she taught me about womanhood.
Note: I'm sure some of these lessons apply to men and genderfluid individuals. That said, since my mother taught them to me, I'm quite comfortable sharing them as lessons about womanhood.
1) There's more than one way to be a woman. My mom always encouraged me in anything I tried. She always pointed out strong women to me, giving me a variety of role models. Mom introduced me to Ruth and to Esther, the only women in the Bible with their own books named after them. She made up fairy tales to tell me before bed about smart and funny princesses. Thanks to my mom's guidance, I've rarely felt like I had to look or act a certain way, just because of my gender. Womanhood really does depend on the woman!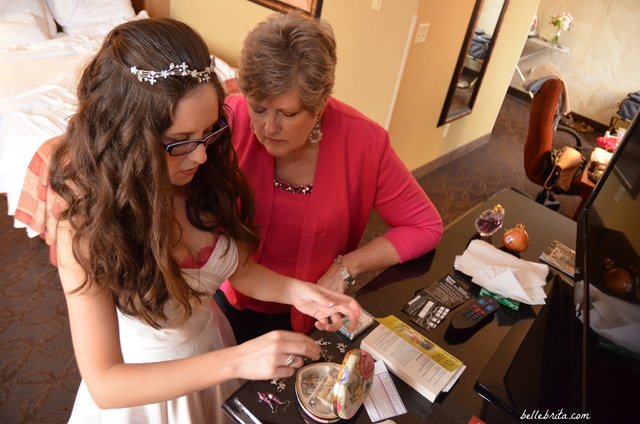 2) There's more than one way to be a feminist. I wrote earlier this year that my parents raised me to be the feminist I am today. My mom was a stay-at-home-mom until my twin brother and I were in middle school. She was still a feminist. My mom wore makeup almost every single day (and bugged me constantly to put on just a touch of lipstick). She was still a feminist. Was she the perfect feminist? No. Is it possible to be the perfect feminist? No. But Mom believed in gender equality, and she at least tried diligently to live out that ideal.
3) You're never too old to learn. When I was in high school, my mom took a master gardening class. She actually had homework. After her course, she designed new garden beds for the backyard, which my brothers and I have tried desperately to keep alive. In the last few years of her life, my mom also took a weekly class on church history, the Bible, and more at Greenwood's local Episcopalian church. Mom never stopped wanting to learn, and she didn't limit her learning to formal courses. She always read my blog. Before that, she read the many articles I posted to Facebook. More than once, my mom called me and thanked me for teaching her something new.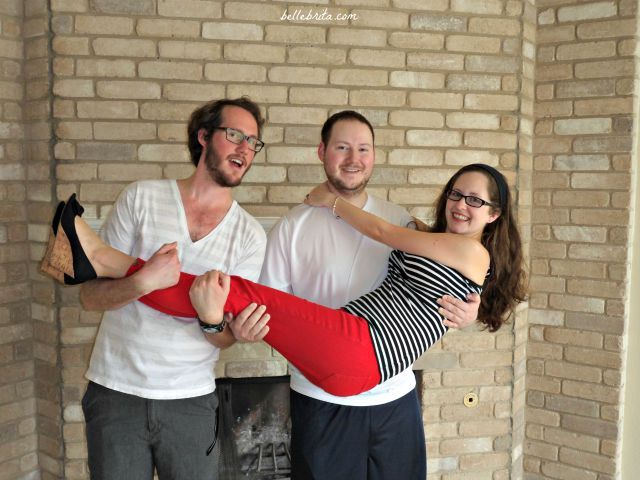 4) You can learn as much from your children as they do from you. I'm not a parent, and neither are my brothers. But in our own ways, we all managed to teach our mom a few things. I love that mom would thank us each time she learned something new from one of us.
5) Don't let fear of failure stop you from trying. This might be a lesson my mom and I learned together. When she was younger, she didn't always go after what she wanted because she was afraid. When I was growing up, my mom made sure I didn't repeat her mistakes. I auditioned for plays, I applied to reach schools, and I eventually even moved to France. I haven't succeeded at everything I've tried, but thanks to my mom, I at least made the effort to achieve what I wanted.
6) Don't be afraid to get your hands dirty, especially in pursuit of your dreams. I was often a prissy child. (Shocking, I know). My mom encouraged me to play outside, when all I wanted to do was read indoors. An avid gardener, my mother led by example, because cleanliness is not a prerequisite for womanhood. Saturday mornings, she woke up before anyone else and gardened for hours. My brothers and I gave her a hard time for being dirty and sweaty when she came inside, but I was always secretly impressed at her dedication to her passion.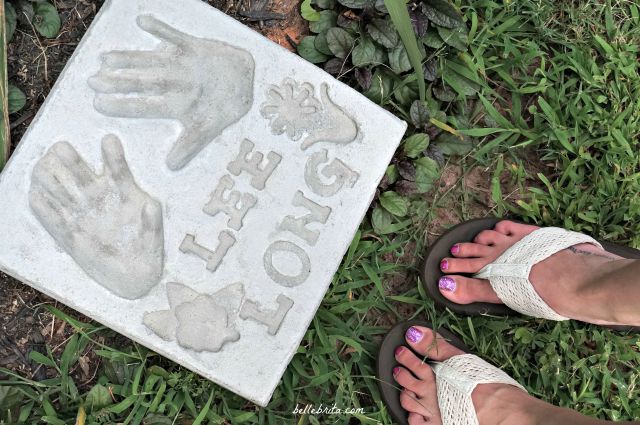 7) Apologize and ask for forgiveness when you hurt someone. I feel like my mom's willingness to apologize to my brothers and me, and to ask for our forgiveness as necessary, was a rare trait among parents. It's hard enough to apologize to your peers. I think it takes great love and humility to recognize when you err against your children.
8) Wear whatever you want. I have to be honest, my mom took awhile to accept this lesson herself. But I am totally the brightly-colored, sparkly daughter of Lee and granddaughter of Bertha. As much as I love the poem about wearing purple when I'm old, my mother's (and grandmother's) flair for red, purple, pink, and anything sequined definitely influenced my own style. Who cares what other people think of my clothes? Who cares about dressing "for your age"?
9) Use your spiritual gifts. I grew up in the Associate Reformed Presbyterian Church, which doesn't ordain women. That never stopped my mom from being a spiritual leader in her own way. She even wrote her own Sunday School curriculum for some of the classes she taught through the years. She served as a deacon in the church. At different points, she was the vice-president and the president of the Women of the Church. My mom also self-published a wonderful book of prayers.
10) It's okay to bring about change quietly. Feminism has succeeded in teaching women that we can "be like men." But now feminism is working to recognize the importance and strength in traditionally feminine characteristics, pursuits, and careers. Sometimes that means working quietly and diligently to improve our community. My mom certainly pushed expected gender roles in our church, in her own way. The ARP Church might never ordain women, but my mom still managed to raise three children to believe in women's ordination.
11) It's okay to depend on people you love… It was really hard for me to accept dependence. It's still hard for me to accept help from other people. My mom and I actually discussed this shortly before she died. I know it was humbling for her to accept so much assistance during her cancer journey. But she acknowledged that she would have done the same (and often had done the same) for the people she loved as well. When we freely give our help to others, we want them to accept it freely, without guilt or a need to repay us. If we cannot freely accept help, what does that say about our gifts to others? I'm really glad that Mom and I could talk about this before she died. I've leaned very heavily on Dan, our extended family, and my friends during the last several months. If Mom and I hadn't just talked about that, I think I would feel guilty about how much help I still need right now.
12) But you need to learn independence too. Several times over the years, my mom confessed to me that she partly married her first husband because she knew he would take care of her. She was afraid to graduate college and be alone. Marriage was a solution to that. Every time my mom told me this story, she then relayed how proud and relieved she was that I was independent. Especially when I moved to France after I graduated college, my mom admitted that she never would have even thought to do that when she was my age.
13) You're never too old. Grandma and Mom taught me this lesson together. I think I first started to figure it out when I was 7, at a big pool with my family, and Grandma went down the big slide. Twice. I understood it a bit more when Mom and Aunt Kari took Grandma to Norway for Grandma's 80th birthday. Mom once again reminded me of this valuable life lesson back in April, when she and Jeremy took a brief helicopter ride at Myrtle Beach.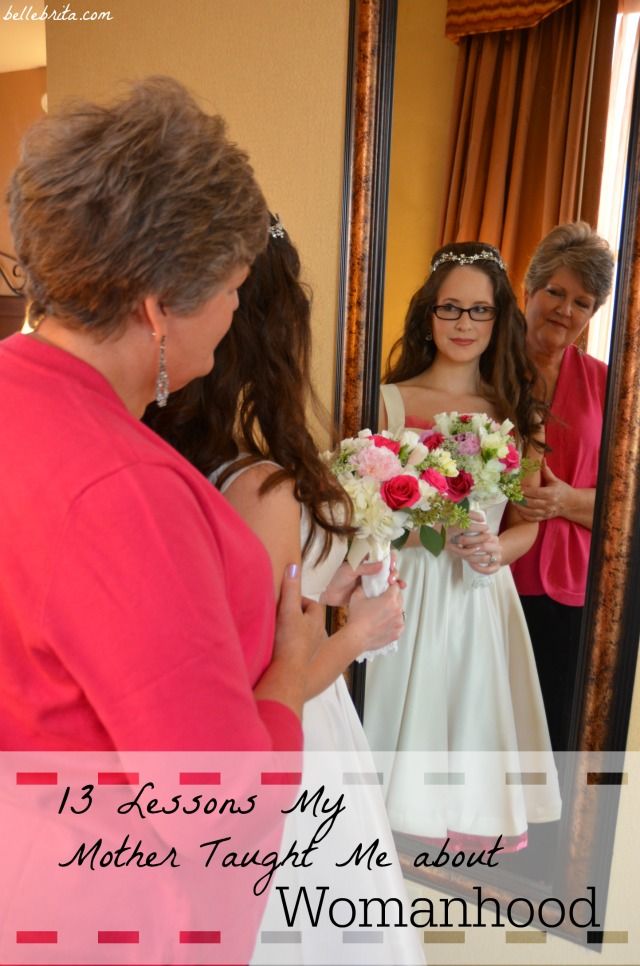 ---
It's been a really hard week. I hope this week will be better.
But if it's not, at least my mom taught me that it's okay to depend upon the people I love. At least she taught me that I will never be too old to cry.
Today, in memory of my mom, I'm wearing her purple and red sequined jacket, one of the few things of hers that I had altered to fit me. I feel like Mom and Grandma would approve.