I know I usually do my Monthly Goals on the 1st of the month. I also host The F-Word, though, which is the first Thursday of each month. This month, those two dates both happened to be yesterday. If you haven't linked up your feminist blog post yet, you have until October 7th!
I did pretty well with my September goals. Dan and I spent about a week and a half in Ohio, so that certainly affected how much I could get done.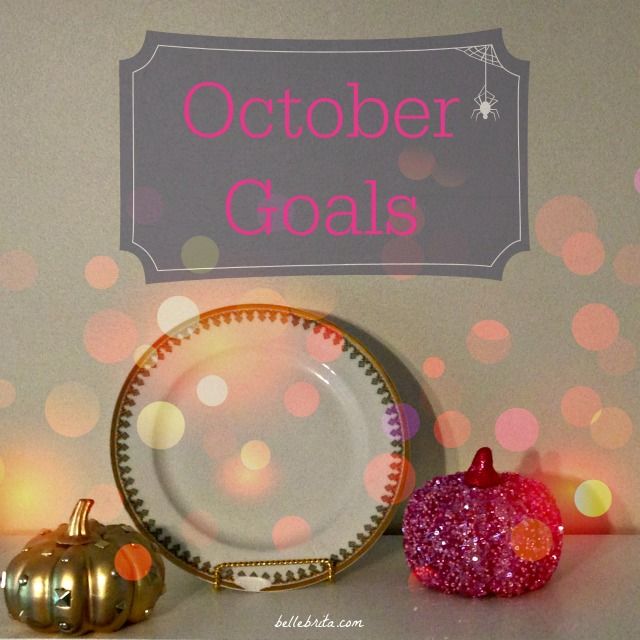 September Recap:
For my career:
I've written several blog posts for Brita Media!
I did not actually do any of the legal stuff for Brita Media. That said, I'm thinking about not setting up an LLC until 2016. I already have to do taxes as an independent contractor, so I might as well finish out the year this way.
I made my own business cards! They're so cute! They'll definitely work until Cynexis can help me create a true logo for Brita Media.
I swapped ads with Alanna. Check out her blog!
I shared my thoughts on pre-engagement counseling at The Huffington Post! Alas, it was not super-popular.
I have done my best to comment on the blogs of fellow attendees of the Maiedae Mixer. I even created a Twitter list for them, but I didn't do much with it.
For my health:
I scheduled my bone density scan! I didn't call the imaging center until yesterday, which was technically October 1st, but I got it done before this blog post. Totally counts.
Yup, still don't have a regular doctor. Or a physical scheduled.
I definitely upped my game with my workouts. Wii Fit Plus makes me sweat!
For my marriage:
Does going to Ohio together for a week and a half count as quality time with Dan? We also went to an Atlanta Braves game! And we hosted two meals for friends of ours. So lots of quality time last month.
We ate exactly one meal outside together, during which the mosquitoes ate us alive.
Dan and I treated ourselves to a couple's massage for his birthday!
For our household:
I cleaned our bathroom and the downstairs bathroom, but not the guest bathroom. We didn't have any guests in September, though.
Dan and I both made great progress on our bedroom. That said, I still haven't exactly unpacked the last few random boxes. Dan just moved them to more convenient places. I did beautifully organize my dresser top, though, so that's a step in the right direction!
Half of my office bookcase is decorated. Progress is progress, no matter how small.
October Goals:
October is already completely jam-packed with stuff to do. Dan's parents are visiting this weekend and next weekend. Then he and I are going to ORLANDO for a week. Then he has a car race during Halloween weekend. So my goals need to be small and attainable for October.
For my career:
For my health:
Continue to workout Monday to Friday.
Order a pedometer before our trip to Orlando.
Go on at least one bike ride with Dan.
Find a Couch to 5K program and figure out how to modify it for my needs. Start after our trip to Orlando.
Find a primary care physician and schedule a physical.
Do a Whole7. Basically, follow the Whole30 guidelines for 7 days in a row. This is my trial run for when I do an actual Whole30. I need to figure out how much time and money the Whole30 diet will take so I can plan accordingly.
For my marriage:
Eat a meal with Dan without watching TV at least 5 times a week, as part of the Billion Dinners challenge.
Try not to be too bossy in Disney World. I'm ridiculously excited about our trip, more so than Dan. I just need to remember that he gets to make decisions about what we do too.
For our household:
Continue following advice from The FlyLady! Add in a small amount of zone cleaning this month.
Pack up my spring/summer clothes and pull my fall/winter clothes out of storage.
Switch out my spring/summer shoes, hats, and scarves for fall/winter shoes, hats, and scarves.
Be more conscious of our grocery bill.
I hope I'm not being too ambitious again. I always think I set reasonable goals, and then I still don't quite do all of them.
What did you accomplish in September? What are your goals this month? Let's hold each other accountable!