Dan actually took these photos the Saturday before my mom died. She put together beautiful gardens in the front and back yards of our house. I enjoyed having a second photo shoot among her creations.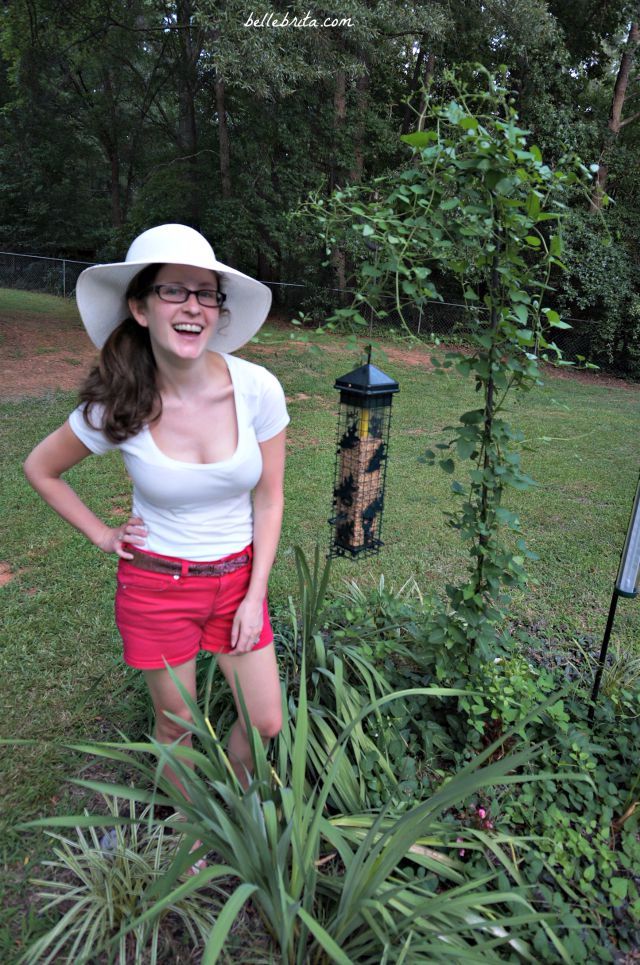 Dan made this concrete paver for my mom's garden. I'm so glad he was able to finish it in time to show her. Several weeks ago, Dan took clay imprints of my mom's hands. He then made an inverse mold out of plaster, which he used to make this paver. I plan on making a more colorful one for our garden, probably with glass beads or flattened marbles from the craft store.
Please let us know if you'd like Dan to make one for your garden. They will probably cost about $30 each, which is our estimate for materials and shipping.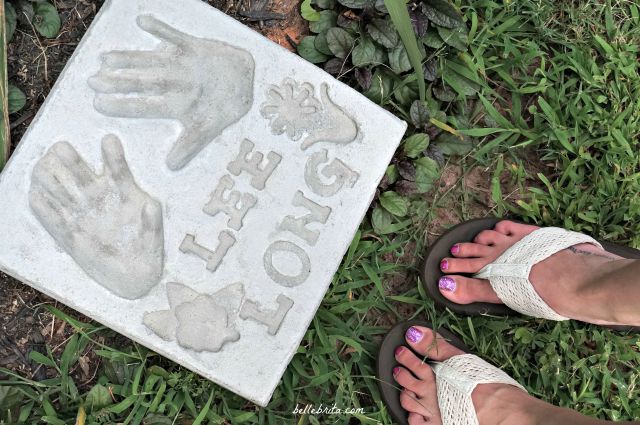 This particular day was very hot and very sunny, not unusual for summer in South Carolina. Thus I kept my accessories to a minimum. I hate when jewelry sticks to my sweaty skin!
Once again, I wore my white straw hat. This has been a staple all summer long here in Greenwood. While I own several straw hats, I left the rest of them in Duluth. My white straw hat is the most versatile.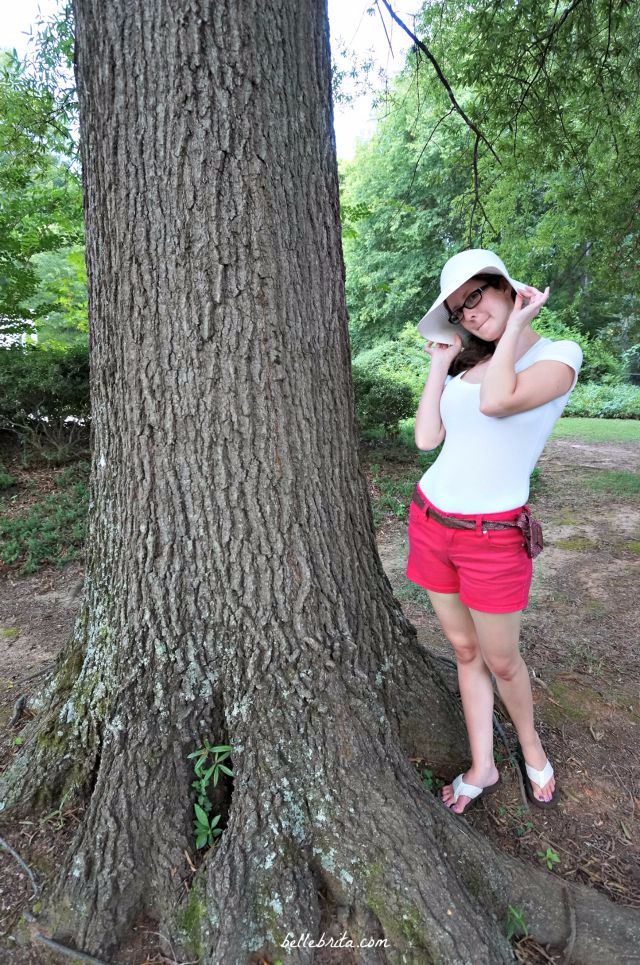 My belt is actually a pink and brown tie that I bought at a thrift store years ago. I need to buy a nice brown belt, but until then, this tie is a fun accessory to use instead.
I love my hot pink denim shorts. I own the same pair in black. They're yet another favorite find from when I worked at J.C. Penney. Whenever fellow petite friends ask for brand recommendations, I share my love of a.n.a. petites. Since these are shorts, the sizing is actually misses, but they still fit comfortably.
This particular shade of pink was popular with a.n.a. in 2013, when I worked at J.C. Penney. If you spend a lot of time with me, you'll notice I have a t-shirt in this color (same style as this plain white tee), hot pink ankle jeans (same style as my red ones), and a matching cover-up/sundress.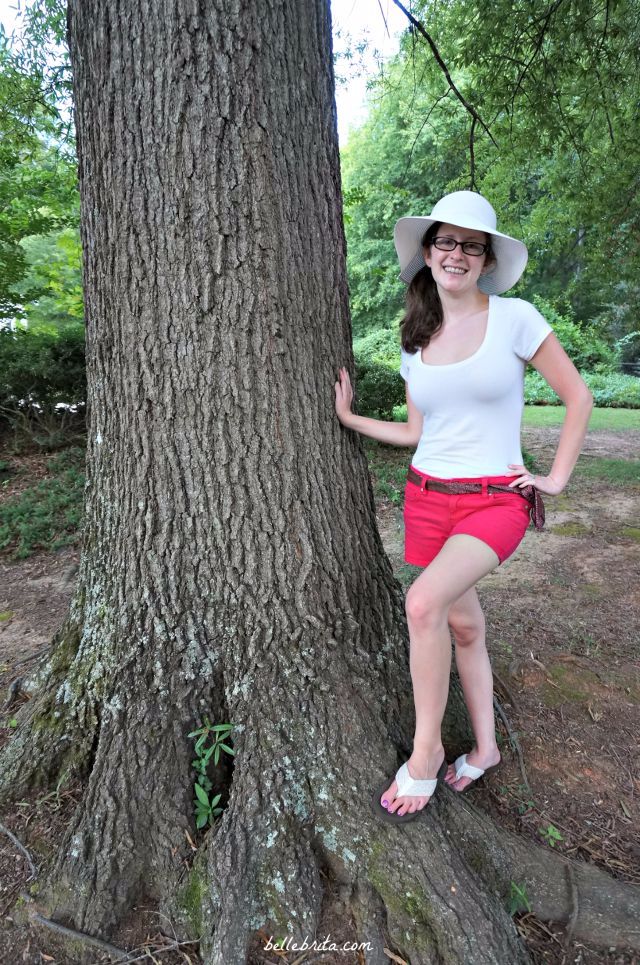 Finally, faithful readers will recognize my flip-flops from past posts. They continue to be so comfortable!
---
Check out all of my White Tee Tuesday posts!
Black & White Scarf with Black Pants
---
What summer looks have you worn lately?