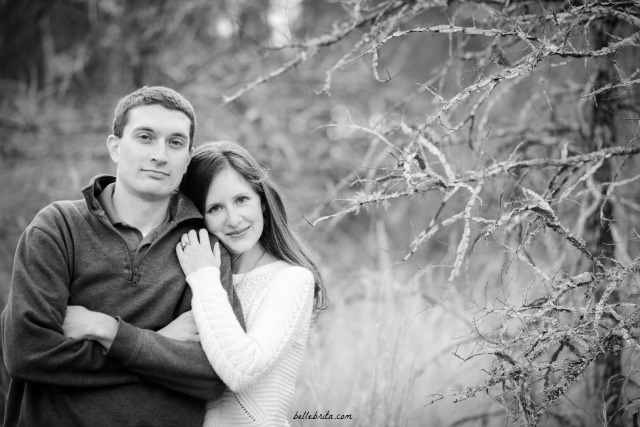 Dan and I celebrated our one-year anniversary a few weeks ago. One of my marriage goals for March was to reflect on our first year of marriage. While I did that in the blog I shared on our actual anniversary, I had some additional thoughts on our marriage and on marriage in general.
I tend to tweet about Dan with the hashtag #besthusbandever. He is seriously so good to me that I sometimes can't even believe he's actually my husband.
When we're flirting, I'll often say he's the perfect man or a perfect husband. He tells me he married the perfect woman. We joke that we're lucky we found each other because no one else would be good enough.
It's a fun flirtation, but like most teasing, it's an exaggeration on reality.
The truth is, Dan and I are very good for each other. We are ridiculously compatible. Our strengths complement each other well.
But we are not perfect.
Our marriage is strong. We survived some pretty rough stuff in our first year of marriage. We are in this for the long run.
But our marriage is not perfect.
And that is why I love the Marriage & Relationship Goals link-up. We acknowledge that our marriages are not perfect, but each month, we make intentional choices to improve our relationships.
I normally just link-up with my regular Monthly Goals post, which includes marriage goals among other goals. But this month I'm co-hosting!
If you are married, engaged, or even just dating an awesome person, I encourage you to join us each month with the Marriage & Relationship Goals link-up. And while it's a little on the heteronormative side, I welcome romantic relationships of all kind!
New to the Marriage & Relationship Goals Link-up? Goals help our relationships grow stronger and get better with time as well as help us to continue moving forward and avoid the "ruts" of life. This link-up was created in hopes of inspiring your relationship with your significant other no matter your chapter in life and love. We would love for you to join us in making the things we do in our relationships intentional. If you would like more information, click here.