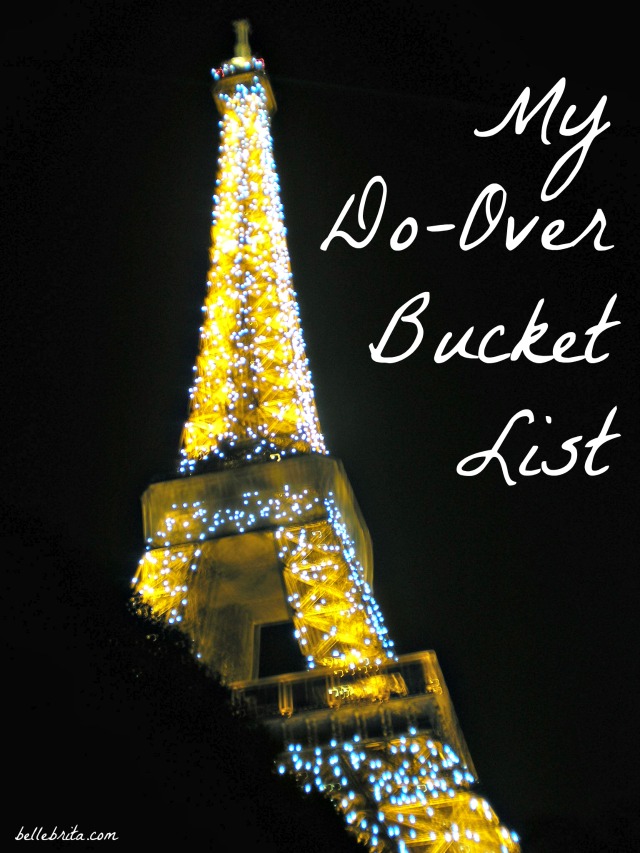 I am a few months shy of 28.
By my 25th birthday, I had traveled more than most people do in a lifetime.
My first year out of Furman, I worked as a live-in au pair for a half-French, half-Irish family in Le Vésinet, the wealthiest suburb of Paris. I proceeded to fall in love with my three best friends. Instead of exchanging rings, we all go matching tattoos.
The following year, I moved to Niort, where I worked as an English Teaching Assistant, and I lived with the Spanish Teaching Assistant.
I then spent a summer in Columbus, Ohio, interning with my sorority's history museum. I also became best friends with Libbi and Henry that summer, and I started dating Dan. It was a summer for the history books!
After my internship, I moved to Mamoroneck, New York, where I was again a live-in au pair for a French family. I adopted my oldest child, Ali, as my twin sister, and I miss the whole family terribly. After six months in New York, we all moved to Toronto, and I finished my job in my third country in three years.
I've had some amazing adventures, but they're not enough for me.
I want to do them again.
This time, with Dan.
I'm proud that I accomplished so much as a strong, independent young woman, but I want to accomplish them again as a strong, independent young woman head-over-heels in love with her husband.
Besides, he needs someone to drag him across Europe. Did y'all know that he applied for his first passport the day I told him I was moving to Toronto? True love.
To Do (Again)
Go to Disney World.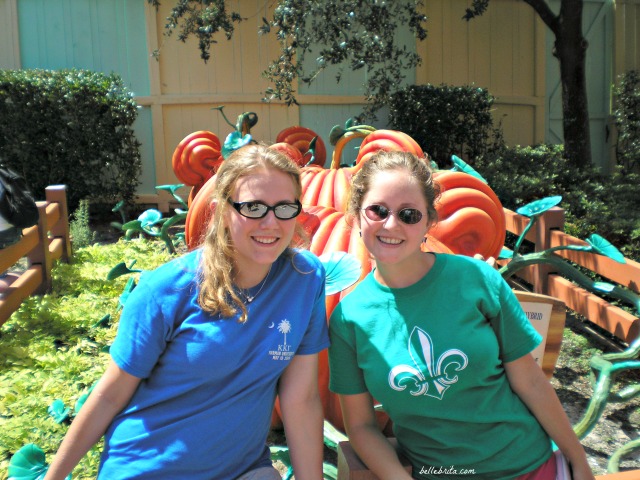 Dan has never been to Disney World. I know. I almost didn't marry him for that. My family went to the four main parks when I was in the 6th grade. I did just EPCOT on my 8th grade field trip. Then my Kappa Big Dani and I went to Magic Kingdom for one day in Summer 2006. We spent two days at Magic Kingdom, EPCOT, and MGM Studios for Spring Break 2007. I have not been back since then, a tragedy if there ever was one.
See a concert at Red Rocks.
I grew up listening to my mom talk about how amazing Red Rocks is. If you've never been, it's a natural amphitheatre in Colorado with incredible acoustics and a breathtaking view of the Denver skyline. Back in 2007, my brothers, cousins, and I saw Modest Mouse in concert there. My hair was frizzing, I was wearing my comfy and NOT cute airport outfit, and it was drizzling, but I was rocking out in the world's most beautiful amphitheatre with my best friend (and step-cousin) Noah by my side.
Go to the top of the Eiffel Tower.
I've done this twice, sort of. The first time I was studying in Versailles, and I went up the Eiffel Tower with my friends Ellen and Arthur. We were there too late to go to the top, but we took the elevator to the second level. It was magical to see Paris at night from such a famous landmark. The second time was right before I left France. My best friend McPhee visited me at the end of my job in Niort, and we went to the very top of the Eiffel Tower. This was in the afternoon, so it was a completely different view of Paris. Again, magical.
Sunbathe topless in the South of France.
I did this in both Nice and in Antibes. No one batted an eye, probably because at least half the women on both beaches were topless.
Visit my cousins in Norway.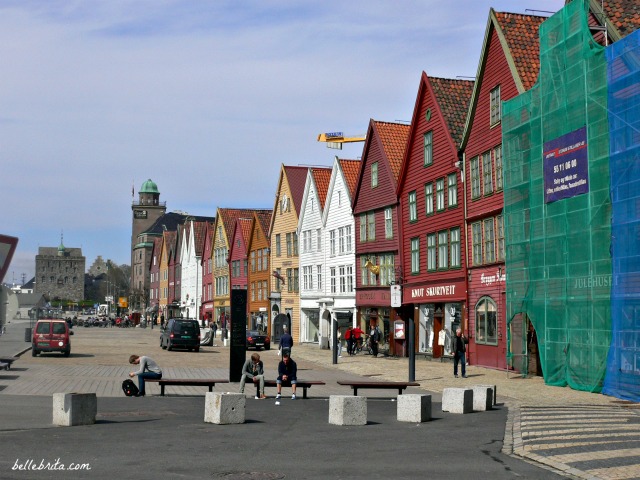 Hands-down, one of the coolest things I've ever done is meet one set of cousins in Oslo, take the train to Voss, hang out with tons more cousins, take the train back to Oslo, and spend time with another set of cousins. My name can be traced back to the "Original Brita," who came to America from Norway in the late 1800s. The Americans and Norwegians have stayed in touch the entire time! I loved meeting my extended family and learning more about my roots.
---
I'm linking up with Kiki for The Circle. What cool things have you accomplished? Do you want to do them again? If so, by yourself or with someone? Leave me a comment!