While I did win a gift certificate to the Mint Julep Boutique, this review is my own idea. It was not a requirement of my gift certificate, nor did the Mint Julep Boutique ask for my review.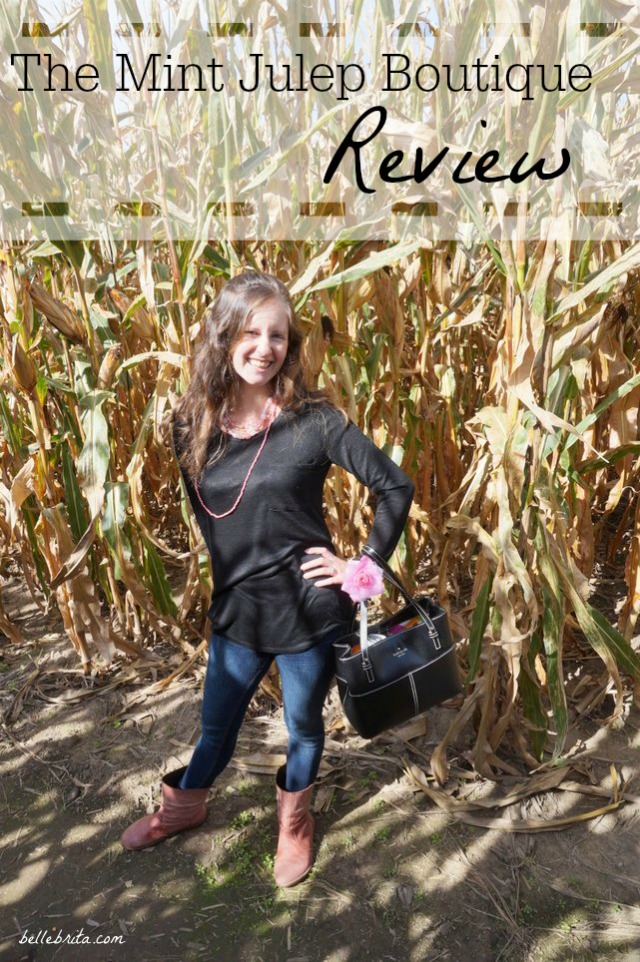 Cristina at All the Pretty Things hosted a giveaway back in September for a $15 credit to the Mint Julep Boutique, and I was the lucky winner! I've seen reviews of the Mint Julep Boutique all over the blogosphere. I was thrilled to finally try out the darling of fashion bloggers everywhere.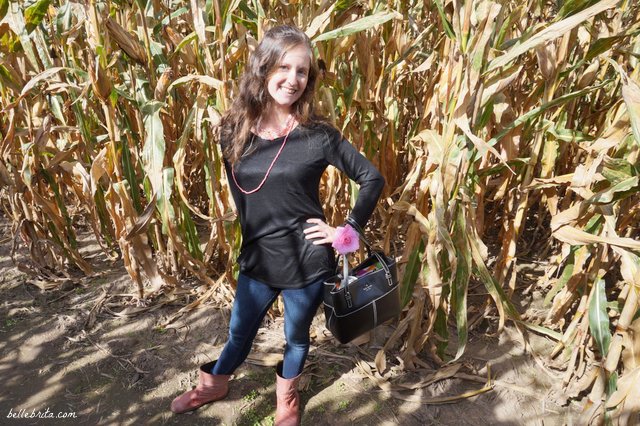 Unfortunately, I had a lot of issues redeeming my $15. I was plagued with one technical problem after another. As an apology, the wonderful people at the Mint Julep Boutique offered me an additional $15… Too bad that I STILL couldn't redeem my codes. Finally one of the employees placed my order over the phone. I'm not sure exactly what the technical issues were, but all the people at the Mint Julep Boutique were very friendly, helpful, and apologetic for my troubles.
Related: How to Style a Floral Tank // Mint Julep Boutique Review
The Mint Julep Boutique offers SO many cute clothes. It was hard for me to narrow down my choices, but I finally ordered More Than a Feeling Top. As a petite person, I was nervous about my new top fitting me properly. The Mint Julep Boutique works with multiple retailers, so their sizing isn't standard. I have narrow shoulders. Many petite sizes are still too big for me in the shoulders.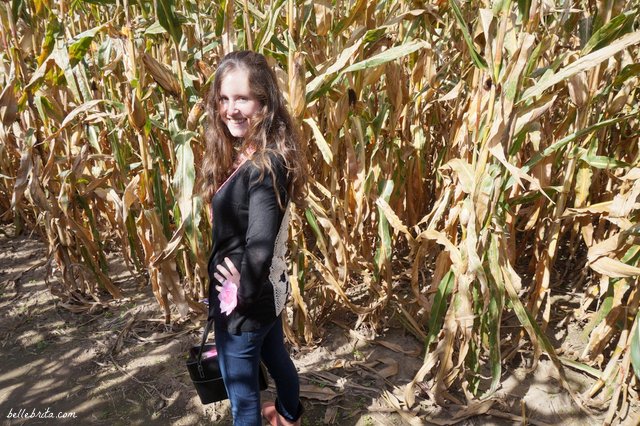 Luckily my top fits perfectly! Not too loose, not tight–just right! The crochet detailing is my favorite part of the shirt. With the open back, I layered it over my black scoop-neck tee from a.n.a. I paired my new top with my new Hue denim leggings and pink accessories.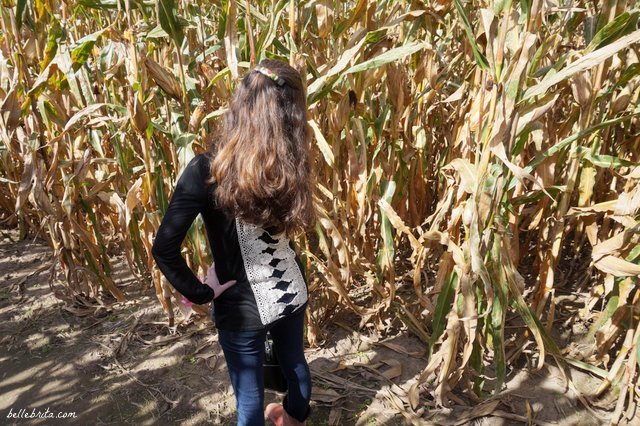 I was a little uncertain about layering my pink necklaces, but I like the way they turned out. The short strands at my neck are one necklace that originally belonged to my late paternal grandmother. The long strand of beads used to belong to my mom, I think. Or maybe she bought them for me at a secondhand store. I own a lot of jewelry, so my pieces are hard to keep straight.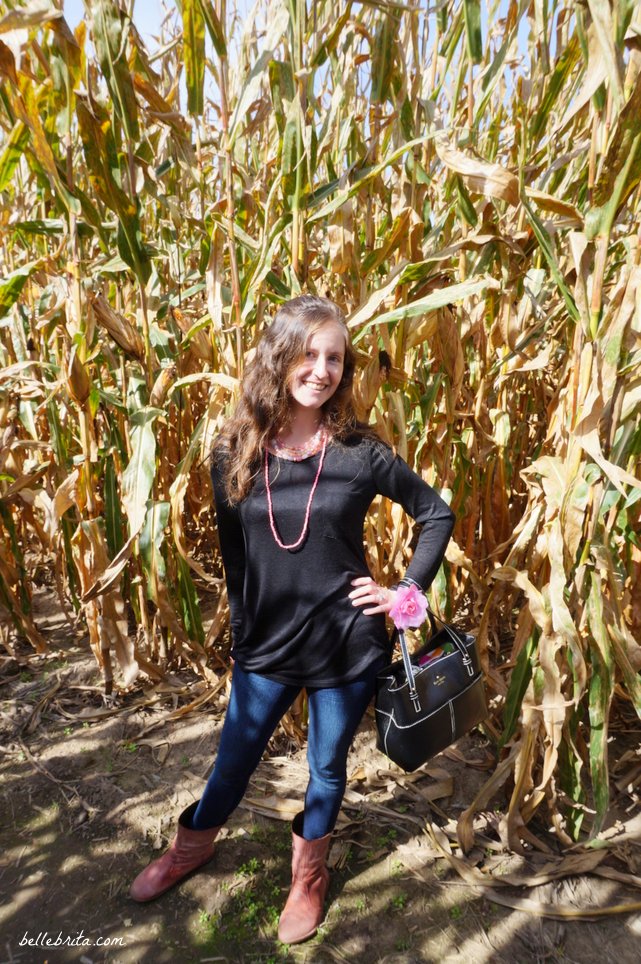 My pink boots were a splurge when I lived in France. I bought them during a Christmas trip to Bordeaux! The pink rose at my wrist is a hair accessory, but I like to wear it as a bracelet.
What's your favorite fall outfit? Have you purchased anything from the Mint Julep Boutique? Leave me a comment! For more fashion advice, check out my post on fast fashion and capsule wardrobes.